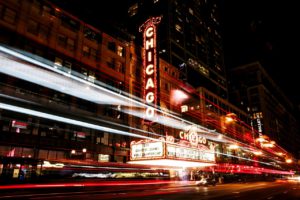 Moving to windy city i.e., Chicago doesn't have to be stressful with Men on the Move! One of the closest major cities to Detroit and a very popular place for Michiganders to move. The jobs, the sites, and plus…it's Chicago. Making the jump to a bigger city can be intimidating, but it doesn't have to be!
We have a list of tips and tricks to make your move to Chicago smooth sailing. We've got insight on out of state moves, securing your apartment in a new big city, and the best way to plan your move. We even can help you with your packing and supply your moving supplies.
Long Distance Moves to Chicago Done by Men on the Move

Whether you're moving for a new job, a new school or just a change of pace Men on the Move can help your move. We're here for the long haul, and will get you there will no hassle or worry. We've been in business long enough to know how to make sure you move to Chicago goes smoothly and hassle free.
If you need a trusted company to help your move to Chicago, let Men on the Move in Michigan help. We have the experience, the reputation, and professionalism you would expect from your home town's local movers. We have helped others with their long distance moves to Chicago, the New England area, and other big cities like New York.
Our award winning service won't let you down. We want your residential or commercial move to go smoothly. So next time you need to move, contact us here at Men on the Move! We'll get you ready and moved into to your new home!
Men on the move professional movers specialize in moving from the Metro Detroit area to Illinois and other midwest metro areas.  We can even give you special pricing for long-distance out of state moves. A good example would be hiring us to move you from the Plymouth-Canton area to Glenview Illinois.
Get your free quote on a move to Chicago today!
Posted In: Long Distance, Long distance moving, Men on the Move
Tags: long distance moves to Chicago, long distance moving, Moving to Chicago