Whether you are moving to Kalamazoo, Michigan, or from Kalamazoo finding a trusted moving company should be at the top of your list. There are many moving companies in Michigan that may move your belongings for cheap. But, are they reliable? Reliability is very important when it comes to loading, unloading and transporting your items and your memories. How do you know your belongings will actually make it to your destination if all you are looking for is the lowest price moving company in Michigan?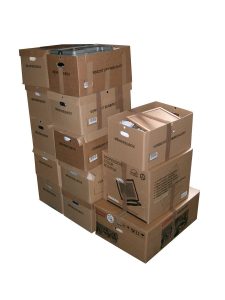 Trusted Moving Company for Kalamazoo!
As our past clients will tell you, their experience with Men on the Move has been nothing but professional. With exceptional customer service and care in handling your household items, why would you look anywhere else?
We take pride in being a trusted moving company for Kalamazoo, Michigan. Specializing in short or long distance moves, out of state moves, as well as a senior citizen or college student moving. Need to move now? We accommodate short notice moves to or from Kalamazoo too! Please contact us for more information.
We Also Move To or From Chicago!
Our professional moving services are not just relegated to Michigan. We are frequently moving families to the Chicago area as well. Kalamazoo is in between Detroit and Chicago. Many professional sales representatives find moving to Kalamazoo a perfect location to be able to service Metro Detroit and Chicagoland.  If you are looking to move to Kalamazoo from Detroit or Chicago, check out more information on our long distance moving services.
We offer the following moving services to residents of Michigan or Chicago:
Local or Long Distance Moving
College Student Moving
Professional Relocation
Check out some great tips from the professionals on packing, moving planning, and how to spot a trustworthy moving company. Even if you plan on moving yourself, we can help you through the process, making sure you don't skip a beat!