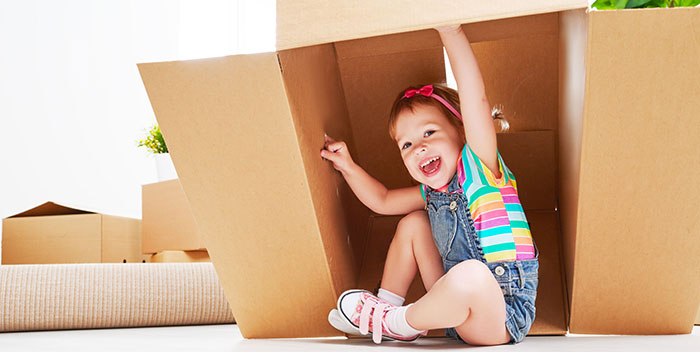 Moving companies near Royal Oak, range from big to small and the one you should choose is Men on the Move. Not only has Men on the Move been servicing all of Royal Oak, but we also handle all the surrounding cities as well. As one of Michigan's premier moving companies, you will not be disappointed. When you are looking for a moving company, you cannot get better than Men on the Move.
The Best Royal Oak Moving Company
You can try other moving companies, but they will not have the pedigree Men on the Move has. Over 30 years in business and fully accredited and insured, your best bet for moving in Royal Oak is Men on the Move.  Other moving companies near Royal Oak, will promise you the world and not deliver. But here at Men on the Move we always arrive on time and have you moved on time and safe.
In recent years Royal Oak has become a hot spot for young families to move. The city has a plethora of attractions, restaurants, bars, and other features that make it very desirable to move to. No matter if you have been planning your move for years or it's a short notice move, Men on the Move can handle your move. Also, it does not matter you rage, we help seniors move all the time as well as new college students, we can help.
Men on the Move One Of The Moving Companies Near Royal Oak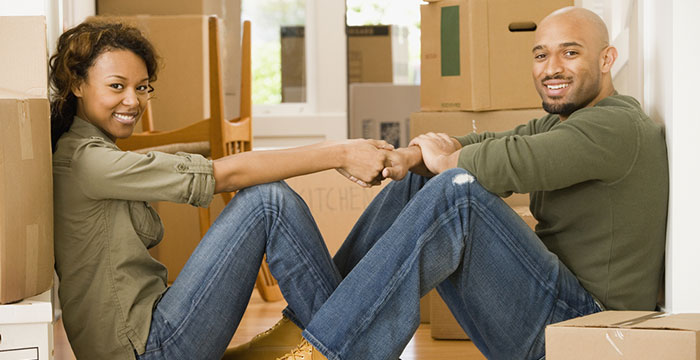 There is a wide array of reasons on why someone has to move. By choosing to move to Royal Oak, you cannot go wrong. One of the great benefits of living in Royal Oak is you are always just about 20 minutes from anything in Metro Detroit. With such a great location, it hard to pass up. In addition to location, many residents love the downtown area. With trendy bars, cool restaurants, and unique shopping there is something for everyone.
Now, of course, not all families want to hang out at bars, do not worry, Royal Oak has over 50 parks to enjoy. In addition, there is a newly renovated children's library for residents to enjoy as well. Another favorite when the weather breaks is the local farmers market. The school district is also excellent and one of the best in the state.
So you have made the final decision to move to Royal Oak, now what? Well before you ever contact a moving company, you should lock down the new place and solid moving date. Also, before moving start the process of transferring and changing your address on records and banks. Once you get that inline, time to hire a dependable mover such as Men on the Move.
Booking Your Move at Men on the Move
When choosing to move with Men on the Move, the first thing to do is determine how far is the move. If you are moving from more than 40 miles away, that is considered a long distance move. Long distance moves have more variables to consider than a short residential move. Fuel, weight, and distance are all factors of a long distance move. If you think your next move is going to be long distance, please click here, try to be as accurate as possible.
If your move is less than 40 miles, then that is considered a normal residential move. So by clicking here, you can fill out that residential form.  There some things to consider while filling out the form. Of course, forms are a pain, but they are a necessary step for us to give you the most accurate quote available. In addition to those type of quotes, if you are moving your business you can get a commercial quote right here.
After we receive your submissions, our moving experts calculate the price and contact you about booking your date to move.
Prep To Move Near Royal Oak or Any Town
So now you have your new address, you have booked Men on the Move, what is next? You should next contact your cable and utilities and confirm a cancellation date. Then start determining what should go with you, what you are throwing away, and what you will possibly store. Sometimes we have items and furniture you do not want to take with you and you can't find a buyer right away but you do not want to throw it out. There is an option to store your options.
At Men on the Move, we have secure indoor storage, you can store your items until you sell them or have a place to put them. Sometimes you have to move out before your new place is ready, that is where our storage comes in. You can store as long as you need, click here for a quote on storage. After you have determined what you are taking, it is time to pack. To make everything easy on yourself, make sure to label all your boxes.
By clearly labeling all your boxes it helps the movers know what room and helps you know where to put everything as well. Not everyone has access to boxes, so here at Men on the Move, we have a large variety of packing items. We carry every size box you need, as well as tape, mattress covers, lamp boxes, dish packs, and more.
Hire The Best Moving Company Men on the Move
Once you are packed and ready to go, sit back and relax and let the professional movers at Mne on the Move move you. Moving you to Royal Oak or any city is a snap when you hire the right people. Give us a call today at 734-744-9547 or 248-354-2525 and see what we can do for you!