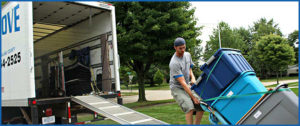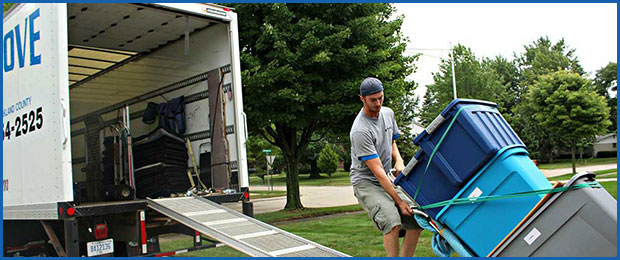 When choosing services and businesses that we want to work for or us or represent us, there are always a few important traits that we look for. You want your attorney or local daycare to be trustworthy, experienced, and reasonably priced, don't you?
The same rules apply when choosing a moving company. When you planning to move to or from Novi or Royal Oak, movers can make all the difference.  It's important that you take these key factors into consideration:
Royal Oak MOvers – Are They Trustworthy?
There are a few measures you should take while planning your move that may not be too exciting but are necessary to avoid any kind of scam. Calling your regulatory office to verify your Michigan mover's license is the first step. You'll want to be sure the moving company you are considering is accredited and registered with the Michigan Department of Transportation. Don't just take their word for it.  If they or their website says they're duly licensed – make sure yourself. Verify that their certificate number is legitimate as well.
Also, find out if your mover has worker's compensation insurance. For most state regulatory bodies this is a requirement. Although you, of course, want to save money, you don't want to skimp on this detail. Accidents do happen so it is best to make sure. Be aware that low bidders may be cutting costs by cheating on this needed protection.
Are They Experienced Movers?
It wouldn't hurt to inquire about your moving company's training and protocol when handling valuable or fragile items. You obviously would like to choose experienced movers in Royal Oak or Novi, MI, so dig a little bit to find out some details. Are they strict about how much experience they require when hiring workers? How are they trained? To get a feel for their experience, you could contact your local Better Business Bureau. See if or how many complaints they've received and how they have gone about resolving them.
Is What You See What You Get?
Who will be physically unpacking or packing your valuables during your move? Will it be you or your mover? Make sure you have strict accounting. Prices do vary. Long distance movers, for example, have to charge specific rates over 40 miles within Michigan. Whereas the distance between Royal Oak and Novi is approximately 20 miles so they have more flexibility. So when you prepare to choose one, make sure you're aware of all costs for "your" type of move. Your moving quote should make this clear.  The final estimate you receive should also include their price for boxes and other supplies you've requested. Learn what the possible extra charges are and why or when they would be applied before paperwork is finalized.
Finally, you can learn more about how to spot a mover you can trust then contact us Men on the Move today.