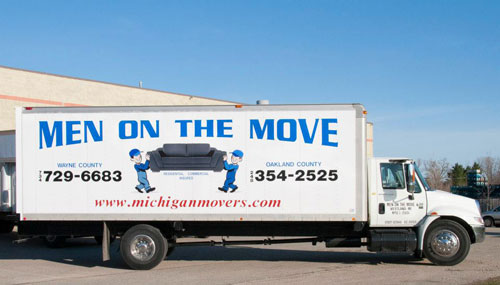 When it comes to finding a professional moving company in Livonia, Michigan. Men on the Move is the name that always seems to come up. This is because Men on the Move has been moving residents of Livonia, MI for over 20 years! Having such a great experience will assure you that you move will be handled in the best possible way.
Men on the Move A Livonia Moving Company
Whether you are moving in or out of a house, apartment, college dorm, townhouse, or are looking to relocate you business in or out of the Livonia community, Men on the Move will take care of you! As a low cost moving company with outstanding reviews, you can trust and believe that you beloved, cherished items are in good hands with our moving professionals here at Men on the Move (formerly known as Michigan Movers).
As a fully insured moving company in Michigan, in the very slim case that something unfortunate does happen while transporting your belongings from one home to the next, you can be confident knowing that your belongings are covered during your Livonia, Michigan move.
Not only will we help your during moving day, we will ensure that you have everything you need leading up to the big day. We have complied a ton of moving tips, packing checklists, or we even offer discounted packing supplies if you are in need. Be sure to ask us what you can do to save even more money on your local or long distance move in Michigan by utilizing the trustworthy movers at Men on the Move.
If you are in need of commercial moving services please click here.