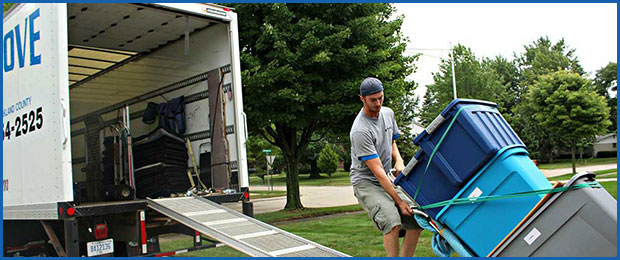 Are you looking for the cheapest moving company in Metro Detroit? If so, you have come to the right place! Men on the Move offers the cheapest residential moves in the Metro Detroit area including but not limited to, Troy, Rochester Hills, West Bloomfield, Farmington Hills, Livonia, or Madison Heights, Michigan.
We understand that when you hear the word cheap, you often thing that the quality of your service will be "cheap" to. At Men on the Move that is not at all the case. Our customer satisfaction is highly rated by Angies List users in Michigan, Illinois, Indiana, or Ohio. Also, our goal is to provide residents of Michigan and residents moving in the Tri-State area with the most stress free move possible. You can choose to leave ALL the work up to us, from packing to unloading into your new home, or just hire us for the heavy lifting and transport of your belongings.
Men on the Move One of The Cheapest Moving Company In Metro Detroit
Whichever type of moving service you are looking for in Michigan, we guarantee that you will be satisfied. But, we don't just move families, we move students to and from college. Also seniors in or out of senior living facilities, commercial business relocation, even top floor apartment moving. As long as you have a door, we will make sure that you are moved into your new home or residence quickly and efficiently.
Because we are a fully insured moving company, you will not have to worry about your belongings. Although we always ask that you keep your valuable items on your person. You can trust that you hard earned belongings are safe with us. Our long haul trucks are designed to secure your belongings in a way that significantly reduces movement. Also reduces shifting while in route to your new home.
If you are in need of a free residential quote today, fill out our online form or contact us now. We want to make sure that moving is as easy as it should be for you!