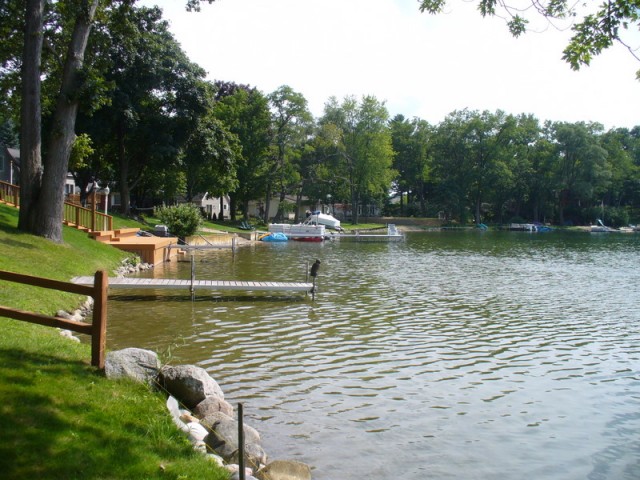 Thinking of summertime gives you that itch, one that you want to scratch all the way till you get there! To the lakes we mean! Have you been thinking about moving? Now is the perfect time to look for and move into an Oakland County lakefront home. Do you also live in Oakland County already? Maybe your on Commerce Lake or Lake Sherwood which are two of the smaller lakes in Oakland County but very recreational.
Beat the summer rush, and move now! You can guarantee your moving date and prices if you choose to book now instead of waiting until the dead of summer. In addition, if you book your move now you will have peace of mind that your belongings will be moved quick and efficiently.
Oakland County Lakefront Home
We can move you anywhere on or by any Oakland County lake! Maybe you just want to check out living on other waterfront homes and take your watercraft to a different lake. Like the biggest lake in Oakland County; Cass Lake or Pontiac Lake which both have a Michigan State Parks on them. There are a few lakes that connect, making it seem like a larger lake; Sylvan Lake and Otter Lake, Maceday Lake and Lotus Lake and North and South Commerce Lake. All these lakes have homes and people moving to different homes in Oakland County let our experienced lakefront Oakland County Michigan serving movers help move your home today.
Whichever move you want to make our movers are prepared to move you and all your belongings with the best care around! We are experienced with moving outdoor furniture, fire pits, watercraft and much more! Finally, call us today for a free quote and see how we can help move you around our amazing Michigan Oakland County Lakes!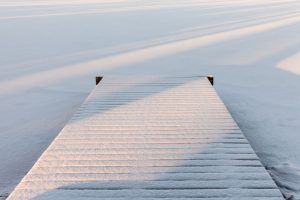 Are you thinking about moving to Walled Lake, MI? Winter or Summer this area is a great place to live and enjoy waterfront or lake access.  Walled Lake as well as Commerce Township, MI offer beautiful waterfront properties that you will want to make your family's forever home! On each side of Walled Lake, you can find extraordinary lakefront homes either on Wolverine Lake or Walled Lake.
Besides beautiful waterfront properties, Walled Lake and Commerce Charter Township are also home to much, much more. Of course, you can enjoy the excitement of being out on the water when you live on or near the lake. But, what other activities are there for you to do?
What to do near Commerce or Walled Lake, MI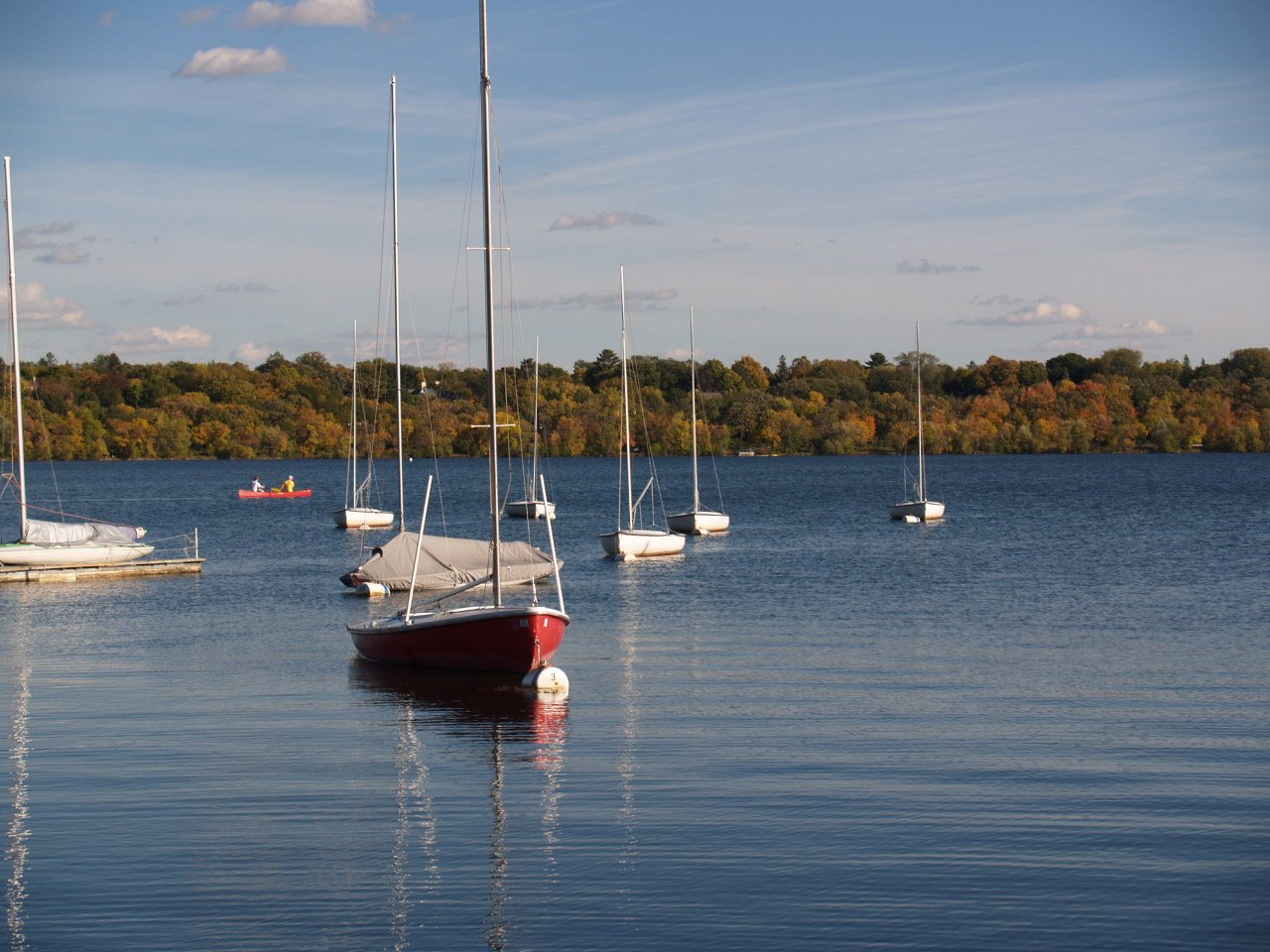 There are many exciting things for residents moving to Commerce Township or Walled Lake, MI to participate in. Check out these great activities for the entire family to enjoy:
Of course, in addition to the exciting family-friendly places above, you are still nearby your everyday needs. With Twelve Oaks and West Oaks of Novi so close, it's like having great food, shopping, and nightlife right in your backyard.
Ready to Move to Walled Lake or Commerce?
If you have already decided, and are planning to move to Walled Lake, or Commerce Township maybe it's time to find a moving company! Our professional movers are ready to pack up your home and help your family move in. Winter or summer we can make it fast and easy for you. As a professional local moving company, you can trust that your possessions are in great hands. We can make affordable moving to Walled Lake a reality. We are a fully insured, full service moving company ready to help you with any type of move including long distance or residential moving.
So you're moving from South Lyon to Port Huron, well there are a few things you should know before making the official leap to the Maritime Capital of Michigan.
#1 You Will Love It There
Port Huron is a high tourist location with stunning views and enough things to do to keep you occupied on the weekends. A smaller city with a population of just under 30,000, Port Huron is quiet with enough of the "big city" to support great shopping. Port Huron is beaming with lots of great history that is well worth looking into. Thomas Edison grew up in Port Huron, the man who revolutionized how we use electricity.
#2 There is Tons of Sites to See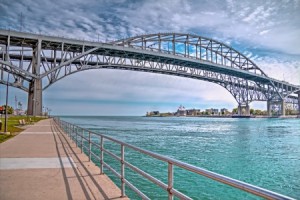 The Blue Water Bridge stands out to be the most dazzling site in the Port Huron Area. The bridge stands roughly 23 stories tall and just over a mile long. If you ever decide to take advantage of the value of the U.S. Dollar in Canada, the casino is a great place to go, right on the other side of the river.
The Fort Gratiot lighthouse sports a lovely tour where you can climb all the way to top for a 360-degree view. It's the second oldest lighthouse in Michigan and rated as a must see! Be aware of your surroundings and make sure you see it at least once. (source: phmuseum)
The Maritime center sits right on the banks of the St. Clair River for a gorgeous view where you have access to all kinds of knowledge of the Great Lakes as well as coffee and donuts at the Waterfront Deli. There is even a live underwater camera!
Hopefully, you and the South Lyon Movers pass Pine Grove Park, one of Port Huron's finest places to throw any kind of event, even a family picnic. The view is absolutely spectacular combined with excellent landscaping and nice people; it's a great place to take nice long walks.
#3 You're Not Moving Too Far Away
It's a good thing there are moving companies near South Lyon like ours to make things a little easier! Sure, it might be a bit of a drive if you have relatives in South Lyon but hey, you're only about an hour and a half from your previous home. Because it's about 90 miles away, it is considered a long distance in-state move by Michigan moving companies, but it's pretty much a two freeway shot via I-696 and I-94.
#4 Waterworks
There is a whole lot of water to play in even if your new home isn't lakefront property. Summer is better than ever with city-wide activities like float-downs. Picture it now, it's 78 degrees, you've got the next 3 days off and the only thing in front of you is a full inner tube and a cold beverage. It doesn't get much better than that.
Not only that, though, you can go fishing any time of year, zip around on a Seadoo, go diving or just have a family outing on the boat. Nothing beats having access to Lake Huron! So, you if you're planning to move or already have bought a place and are planning to move, these things should make you pretty excited. If you're looking for help from South Lyon Michigan movers to make it hassle free, please consider your friends a Men on the Move!
Moving day is approaching, and you may have found that you are in need of some extra hands on the move. If you've never hired a moving service company you may be asking questions like "How much is this going to cost?", "What is the difference between a licensed and unlicensed mover", or " Why not use this craigslist guy?".
First off, we are going to strongly advise you not to use the craigslist guy, just for the simple reason that he probably isn't licensed. Having a license for a moving company is important for you to the consumer because it ensures a few things:
That the company is running a legal operation and can be held accountable for any of their actions
A licensed company will have insurance, and in turn, will probably offer insurance for you the consumer.
Unlicensed movers are more likely to potentially damage your stuff, change prices once they have your possessions, or steal your stuff.
Men on the Move Is A Licensed Moving Company
In the past few years, there has been a skyrocket in complaints against unlicensed moving companies. Many sting operations to shut these illegal operations down (Here is an example story from New Jersey). From items getting stolen to unexpected price hikes, you need a company you can trust. For the Metro Detroit area, there is no better company to use than Men on the Move. You've probably seen us on highway helping someone with their move or heard about us on the radio. When it comes down to it, no one does it better than Men on the Move.
We also offer free quotes for your commercial or residential move so you can better assess your moving costs. Finally, we are fully licensed, insured, and always give our award winning service.