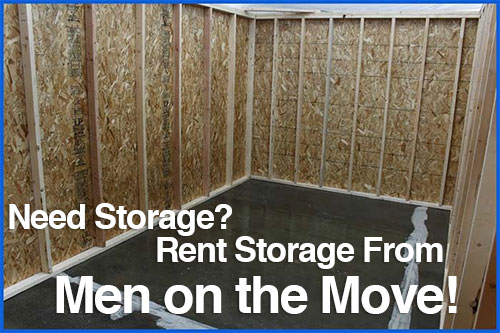 The summer has come to an end, and you may want to store your outdoor furniture and grill. Now you could clutter up your garage or basement but why bother doing that. At Men on the Move, we have indoor secure storage available this Fall.  Our storage units are 10 x 10 or 10 x 15 and can hold just about anything you have!
Storage Available Right Away
If you are planning on moving this fall, the perfect way to store your items is with our available storage. In addition to being secure, our storage is indoors so you don't need to stand in the rain when storing your items. Also, our large storage area can hold up to 3 bedrooms full of stuff. No one is allowed near the storage without proper access. If you are looking to make room in your garage and want to store your items now is the time to act.
There are a few items that are not permitted to be stored. Items such as gasoline, propane, kerosene, acid, grease, fireworks, paints, chemicals and other combustible or flammable materials are not allowed to be stored.  But of course, things such as boxes, furniture, beds, TVs, and much more can be stored.
Sign Up Today
So what are you waiting for? Use the form below and we will contact you with all the available options for our storage units. Again, are units are large, secure, dry spaces to store anything you have. If you have questions about our storage give us a call today at (734) 744-9547. Our units are located in Livonia off of I96 on Merriman road. With easy access to the freeway and major roads, it is a great location.
Finally, fill out the form below and we will contact you with all the details you need to store your items safe and secure!
If you've ever experienced the stress that is involved with temporary residential moves you know stress. Managing your life while closing on a home or waiting for your apartment to be ready certainly qualifies. Even though your home isn't ready for you to move into, you have options. We'll walk you through your options and even give you a few tips.
If You're A Renter…
See If Your Landlord Will Give an Extension
See if your landlord can work with you with the move out date. Explain the situation and they may be willing to work with you. In some major cities, this is harder to do, and your landlord may prorate the days you stay longer.
For storage ask the new landlord if you could store stuff at your new place while they get it ready. Some times they are willing to do that.  Be wary, however, sometimes there isn't a way for things to stay safe and your items could get damaged. Local moving and storage companies are great because not only will they store your items, but they'll also move them when you are ready.
Dorm and College Moving
Moving from the dorms back home or to your first apartment? You can make it easy with dorm room moving companies like Men on the Move. We help college moves all the time and can assist with yours!
Temporary Storage
The biggest thing you'll have to account for is where to put your stuff. You need a secure place that will keep your personal items safe and secure. Yes you could ask your friends, but no one wants to put people out like that for long periods of time. If you're waiting for your home to open up, and think it may be a while, you should look into temporary secure storage spaces.
If you need a company that can house your stuff temporarily, we here at Men on the Move can help. See our secure storage page for details.
Temporary Housing
You yourself will need a place to rest your head. There are a few options for you depending on the time frame of which you'll need to. For short term displacement, family or with a friend is probably the safest and easiest. Be wary of looking on Craig's list or random posts. Extended stays at hotels can be an option, many offer discounts if not in travel or business  centers. There are temporary spaces to rent, such as short term leases and single month leasing. You'll have to do some research and price compare to see what your best option is.
Living With The Basics
If you are moving your stuff to a storage container, we recommend thinking carefully about packing. Put non-essential items in the back, and items you're more likely to use in the front. Boxes you would want to consider keeping closer to the front: Office items, any kitchen items you can't live with out (coffee maker we're looking at you), and clothes that you may need. 
Pack an "essentials" Bag and Box
Make sure you leave one box (a personal bag) filled with items you will use on a regular basis. Much like a "vacation bag" pack like you'll be gone on vacation. Clothes and toiletries you'll need and any items you'll want on a regular basis, make sure they are accessible. We highly recommend having an entertainment bag, a personal bag, and an odds and ends bag (for kitchen items you can't live with out and other odds and ends that you'll need). 
For all your moving needs, choose Men on the Move to assist. We can help you with packing supplies, short term moves, temporary storage!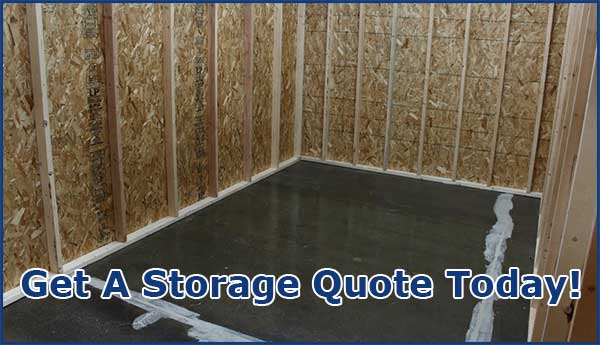 Are you looking for a place to store your extra belongings? Are you in between moves and have to store your items in the meantime? At Men on the Move in our new Livonia facility, we have large secure storage space available for rent. There are many great reason to rent secure storage space. One of the first benefits that come to mind is time. If you have a lot of things that you need to sort through but you have a deadline to move out of your apartment or house, by moving your stuff to a storage facility it gives you time to sort it.
Another great benefit of a storage space is if you have seasonal items. We all love the holidays, but some of those decorations and items can really take up space in your home. By renting a storage space you can move that clutter out of your house. If your are a online seller, and you have a lot of inventory to store, secure storage facility helps immensely. The storage of your inventory can be wrote off as a business expense.
Secure Storage Location
As you can see, there are many great reasons to rent a storage space. Here at Men on the Move we have secure storage openings right now available for rent. We have two sizes available, 10 x 10 and 10 x 15. Both are large enough to hold the contents of a basic one bedroom apartment. The storage areas are inside our warehouse with a advanced alarm system to help protect your belongings.
We are conveniently located near I-96 and Merriman Road in Livonia.  This great location offers quick access to freeways and makes it an ideal storage place for any Livonia resident.  Of course our storage is available to any Michigan resident, just give us a call today at 734-744-9547. You can also request a storage quote here, once we receive your submission our friendly staff will contact you!