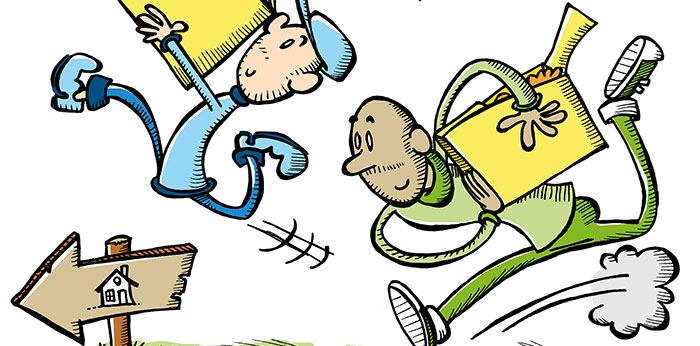 Interstate moves in the Midwest and tri-state area are available from Men on the Move! What is an interstate move you might ask? At Men on the Move, there are some different classifications of moves. Any move in the state under 40 miles is considered a local move. If you over 40 miles it is considered a long distance move but if it is in the same state it is also known as an intrastate move.
Now if you are moving over 40 miles away out of state, that is considered as one of the long-distance interstate moves. An example of this is if you were moving from the Metro Detroit area to the Sandusky or Cleveland area in Ohio. Of course, this is just one example but you get the point.
Tri-State Area Interstate Moves
A tri-state area is basically an area that contains up to three different states. An example of this is the Pittsburgh tri-state area which would include Pennsylvania, southern New Jersey, and northern Delaware. Here in Michigan, it would be Michigan, Ohio, and Indiana for example. Really, no matter what tri-state are you are moving to, Men on the Move can handle your move. In addition, we have moved families all over the country.
When it comes to long distance moves we have extensive experience. Also, Men on the Move is fully insured and licensed to handle all long-distance interstate moves. To help ease the stress of moving, we have compiled some great moving tips to help. These tips can help you consider things you may not have thought of. In addition, we carry a full line of moving supplies.  Make sure to label all your boxes to make everything even easier!
If you are moving out of state, hiring the experts at Men on the Move is your best option. Finally, give them a call today at 734-744-9547 or fill out a quote today!
Men on The Move offers moving between the Tri-State area. Michigan's tri-state area consists of Michigan, Ohio and Indiana. We will also move to other surrounding tri-state areas.
A tri-state area is where three states either meet at one point (a tripoint) or are in the proximity of each other. Other close tri-state areas are Illinois, Indiana and Kentucky and Iowa, Minnesota and South Dakota.
The distance doesn't bother us! We are here to move you to any tri-state area around!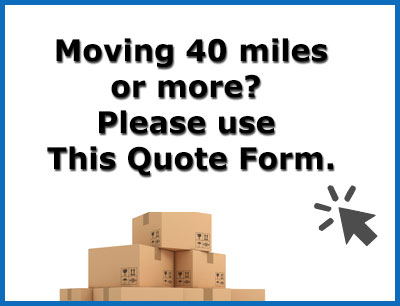 Are you in Michigan and need an interstate moving company or interstate movers? Men on the move can help! Fully licensed and insured, Men on the Move is always Michigan's top choice for any type of long distance move.
Interstate movers for moving from outside Michigan to Michigan, or from Michigan to another state.
Intrastate moving around the Metro Detroit and Ann Arbor areas perfect for college students or moves around Oakland, Wayne and Macomb Counties. But as well as Moving form the Metro Detroit area to Grand Rapids or Traverse City.
Men on the Move is Competitively priced and fully insured.
Free online quotes by clicking here and filling out this for.
Senior and Military moving specials.
Long Distance Interstate Movers
Moving across state lines shouldn't be an issue with the proper moving company. Let us be your movers for your interstate or intrastate move. We are proud to be a quality moving company that allows you to easy and price effectively move across state lines. Why drive or tow your stuff cross county. Let our movers handle the driving for you.
Even if your intrastate move is just around the Detroit region and you're moving from Shelby township or Harrison township to Northville or Plymouth. Even if you choose to move from West Bloomfield to California we can be of assistance. In addition, Men on the Move has been handling long distance moves for over 30 years. Our qualified staff will handle all your belongings with care and get the job done quickly.
Why stress out and have friends and family help? When you can eliminate all the stress just by hiring the best moving company in Michigan, Men on the Move. When it comes to long distance interstate movers, we are the best there is!
Finally, be sure to fill out the form for a free quote for your business or residence.