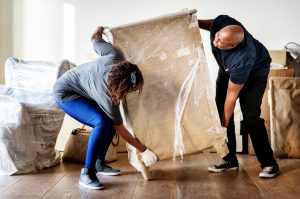 Thank You For Participating!
Congratulations to Our Winner Janene G.!
Are You Planning a Move? 
Moving can be one of the most stressful events in a person's life. People have to organize, clean, and pack up their current lives. It can be challenging emotionally and physically. Even before your start moving, you have to prepare your new home for your move as well. It can be daunting, especially if people attempt to move themselves instead of using a professional moving company. While this might save you money, moving on your own can cause more unnecessary stress as you try to pack up and move your life. Instead of that, why not Let Men on the Move do the heavy lifting?!
Moving Heavy Items
Adding it all up there is a ton (no pun intended) of heavy lifting when you move. Many people use different techniques to make boxes lighter,and easier to load and unload but there are many things that just don't fit in a nice square box. In addition, there are plenty of items that need special care to move due to their composition and weight. Some of these items could be:
Refrigerators
Freezers
Stoves
Washing Machines
Pianos
TVs
Riding Lawnmowers
Heavy Furniture
People often move these items on their own but not without damaging them or straining something. Almost every homeowner can remember a time when they attempted to move something only to bump it into items, leading to dents, and scratches on the furniture or the walls.   Professional movers are capable of avoiding these damages due to their experience.
Let Men on the Move Do the Heavy Lifting
Instead of adding moving to the list of things that you need to do, rely on the Men on the Move! Professional movers can relieve your stress by saving you time and money so you can deal with the pressing demands of being a homeowner. Men on the Move is capable of moving all of your delicate and heavy objects, with some exceptions. In addition, using our moving company will give you access to many benefits such as no minimums and short notice moves. Furthermore, we are able to do local and long-distance moves. Contact us today and see what Men on the Move can do for you!
---
Home Depot Gift Card Giveaway!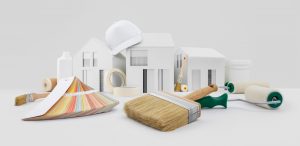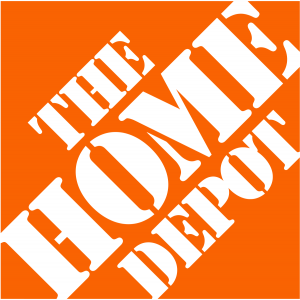 Let Us Do the Lifting and Maybe Help With the Fixing!
When moving into a new home, renovations are always on the horizon. After all, most homes need some updates and changes to make them yours. Fortunately, Men on the Move is giving away a Gift Card that can help in this process!
The winner will receive a $100 Home Depot Gift Card! 
Enter For Chance To Win
Enter for a chance to win two $50 gift cards for food and gas! This giveaway is through Labor Day so enter today!