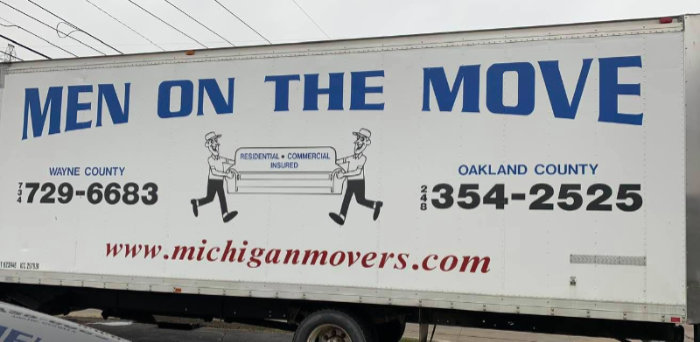 Men on the Move is considered one of the best moving companies in the Metro Detroit area.  Also, when it comes to residential movers, we rank as one of the top companies.  If you are looking to move this Spring or Summer make sure to hire Men on the Move.  Fully insured and licensed, you can rest assured your items will be moved quickly and securely to your new location.
Best Moving Companies and Furniture Movers
When it comes to your furniture, we are experienced furniture movers and handle each piece with care. Also, if you just had your furniture restored, and looking for someone to move it, we are here to help.  Even if you are just looking for piano movers, we can help.
As one of the best residential movers, you can rest easy knowing Men on the Move is handling your move. In addition to residential, we also handle commercial moves as well. If your business is switching locations, contact Men on the Move. We have helped small businesses, as well as large corporate businesses, move from one location to another. What is special about May? May is National Moving Month, book your date today!
All this local moving is well and good, but did you know we also can handle long-distance moves as well. A long-distance move can be considered any move over 40 miles.  Also, we handle out-of-state moves as well. Men on the Move has moved families from Michigan to North Carolina, Texas, Florida, and Ohio to name a few. Men on the Move is rated high on Angie's List, The Better Business Bearue, as well as in Home Advisor.
Even if you are moving equipment like boiler room equipment, we can help. Finally, put all this extensive moving knowledge and know-how to work for you and contact Men on the Move today.  Let us handle all the back-breaking work, while you enjoy your new home and settle in.