Same day emergency moves from your current location to Rochester Hills, Michigan are often times unexpected. Most of the time, this one day process can be overwhelming. You have to quickly pack up all of your belongings and move within the several hours they've allotted you. Same day emergency moves don't just have to be because of an eviction; a new job, a crisis with a family member or anything sudden could come up causing you to move.
Michigan Movers (also known as Men on the Move) has over 20 years of experience when it comes to moving professionally. Doing same day emergency moves are our specialty. We enjoy making our customers feel important as well as safe. Here at Men on the Move, we are a reliable and dedicated team. Your possessions will always be in great car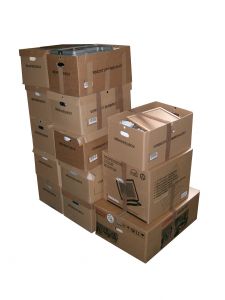 e and will never leave our sight because your needs come before our own.
Same Day Emergency Moving
When it comes to same-day emergency moving in Rochester Hills, MI, we will be at your doorsteps pronto. Due to us being highly trained, we will come with moving supplies if you need then; we're just a phone call away! We even offer free delivery on boxes and on packing materials at a $75 minimum.
The emergency moving process can seem like a rush because you are required to move in a one day notice but we guarantee you that you will be pleased with our fast-moving techniques. We will be there to help speed up the paperwork procedure and will give you the same treatment any of our planned movers would receive.
So contact us today if you are currently in a critical situation and need to move as soon as possible. We will be there through every step. We also have free moving quotes for you to fill out online. Call Men on the Move so you can start your same day emergency move to Rochester Hills, Michigan now!