At Men on the Move, we work hard to make your moving process fast and easy. As one of the best moving companies, we specialize in residential moving to or from cities such as Troy, Rochester Hills, or Madison Heights, Michigan. Men on the Move understands that residential moving can be a hassle but we would like to lift that burden off of you when moving to Madison Heights, Michigan. Moving from one neighborhood to another requires a lot of time, effort and money but knowing that Men on the Move has exceptional moving services at an affordable rate, there's no need to stress anymore!
Men on the Move are Michigan movers, dedicated to your move. Our reputation for quality work is no mistake. We strive to make your residential move to Rochester Hills, Michigan simple and worthwhile whether if it's to another state, to another neighborhood, or even next door.
Our moving company treats our customers and their belongings with respect and our moving prices are cost-effective. When moving to Troy,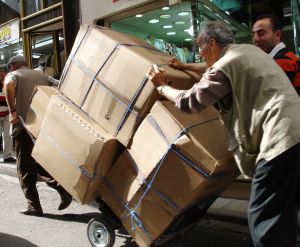 MI, Men on the Move allows you to manage your move. We make you in charge of your move while we are doing the labor. Men on the Move is designed to guarantee a beautiful moving experience.
Let Men on the Move help make your residential move in Rochester Hills, Madison Heights or Troy, Mich. successful! We would like to ease your mind as your enjoy the anticipation of moving into your new home. As a residential moving company, we make sure that we get the job done.
For a free residential quote, contact Men on the Move today! We work diligently with building relationships based on faith and agreement.