Oakland University. A well-known college located in Troy, MI. Right now the campus may be slow with very little action going on. Soon the chaos will commence and students will be scrambling to get moved into their new dorm room, or an apartment. Regardless of where your Oakland University student will be living, most likely they will have quite a bit to move into their new "home" to make it through the school year.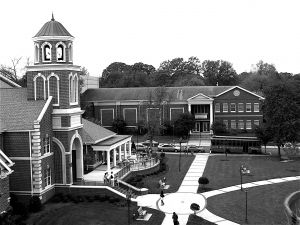 Whether you living in Troy, MI and are in need of a short distance move to college, you are moving across state lines, or anywhere in between, Michigan Movers, also known as Men on the Move will make sure that your belongings are properly handled and delivered to your dorm room or apartment!
Moving Students With Men on the Move
We understand the importance of a college education and how nerve-wracking it can be to go for the first time. Or even how dreadful it can be to go back for another year. We want to take one stress, the stress of moving students off of your hands. This will let you worry about what is really important when it comes to college.
So, maybe you are a parent of a soon to be Oakland University student, who is looking to clean out your child's room now. Men on the Move has climate controlled storage available for all of their left behind belongings! We will even come to your home, load them up, and store them for you. When or if they decide they want to come back home their belongings will be right there. Waiting for them in our secure, temperature controlled storage unit!
For more information on moving for Oakland University students, or our climate controlled storage units, contact us today! We will even give you a free quote so you know how much it will cost to send your kid to school!