So you've finally moved into your new place and are all settled in. What better way to celebrate your new home ownership than with a housewarming party! Having a housewarming party is a great way to introduce yourself to the neighborhood and show off your new residence to friends and family. Need a few good housewarming party ideas that won't break the bank? We here at Men on the Move have a few ideas for your housewarming party ideas on a budget! Here are a few tips and tricks that'll make your housewarming party amazing.
Tips and Tricks For Throwing A Housewarming
Different types of parties-
Some people like to have an open house style party, others like to do a dinner party style. The number guests you want to host will determine what type of housewarming party you'll have. For a large number of guests, we recommend an open house style.
Keep Track Of Who Came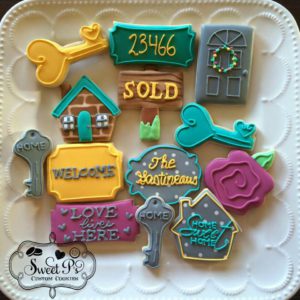 Having a guest book is not only a great way to know who showed up, but also gives you a chance to collect names and addresses of friends and family members. If you have gifts it'll also help you when mailing thank you cards.
Feeding Your guests-
The best food for a housewarming party is easy to make, low maintenance, and food you like yourself. The classic appetizers, finger foods, and premade items will make your day less stressful and more fun! For the main dish consider what can feed more at a low cost. Foods like hamburgers and hotdogs, build your own sandwich or taco bar, or make your party a potluck!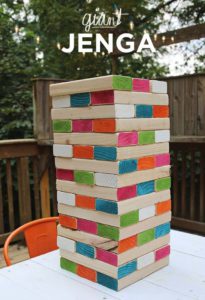 Entertaining Your Guests
Nothing says "new home fun" like outdoor yard games set up a good old-fashioned corn hole or giant Jenga. Board games, card games, and even video games will make a nice way to entertain your guests!
Ultimately having a housewarming party is about having a good time. Remember not to stress out too much about it, because friends and family will understand.  
Remeber, if you need a moving company that'll make your new house into a home, call Men on the Move. We'll move you into your new place easily and efficiently! Click here for a free quote. 
Before you move you should make a helpful list of things to do and a timetable to prepare yourself for the move. These Tips can be helpful in making your move go smooth.
2 months before you start to move you should be going though your items and possessions and discarding / donating / saving for a garage sale the items that you don't want to move or no longer have a use for. Preparing for a move is a good time to clean house. You should start looking for a moving company around this time.
1 month before you should start packing items, wrapping breakable items and properly storing and securing items. Be sure you label your boxes well during this phase, make sure you have what is in the box as well as what room in the house the item goes too. You need to select a moving company around this time and make arrangements with them. This is a good time to have a Garage Sale for the times you don't want to move.
2 weeks prior to your move, you should have all but the essentials packed. Boxes should be labled and organized. You should call and confirm your moving date and anything else you might need for the move.
Moving day you need to be prepared for the movers to arrive and start moving you items, boxes should be organized in a way to allow the moves to get around from room to room. They know the best way to pack the truck so items might be loaded later in the move could be in their way if they are trying to carry out a large item.
Below is the letter Annette recieved from a happy client.
Dear Annette,
     I would like to thank you for a wonderful job you did in selling my home.  You are
the sweetest real estate agent that I have ever met.  I also would like to thank you
for recommending the Men on the move, moving company.  They were very prompt
and professional.  When I move my furniture from storage, I will definitely use them
again.  It was a tough day, but you and the movers made it very easy for me.  Again
thank you so much for everything.  P.S.  I have given everybody your name and
number.  Take care.
                                                                                    Debora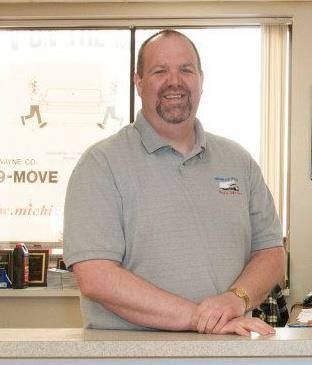 I want to personally introduce myself and welcome you to our new addition to our website. My name is Gary Bulson and I am the owner of Men on the Move. I am 40 years old married with 2 children and a cat named Simba. My family and I reside in the city of Westland which is also where our business is based. I plan to use this blog to keep everyone updated not only on the moving industry but various things in and around my world and yours.
As I'm very active in many community groups I'm sure I will have a lot to talk about on here and am always willing to hear suggestions from our customers and friends alike. Remember, go Wings, Lions, Tigers and Pistons!
Men on the Move Can Handle Your Move!
With decades of experience and elite customer service, Men on the Move is your best choice for a mover in Michigan. Also, no matter what city you live and moving to, we can help you. Furthermore, we service cities such as Livonia, Canton, Farmington Hills and much more. Finally, contact us today for a great quote on your next move!