We bet that you didn't know that National Moving Month is in May, did you?  Well, all through the month of May we get to celebrate National Moving Month – it runs all month, from the 1st through the 31st.  So, what is this month all about?
Moving Month Starts May 1st
Things kick off on May 1st and the celebration mainly focuses on the moving industry.  It is an excellent way to set off the moving season. Also, most people happen to relocate in the spring and summer months.  In fact, almost 44 million people pack everything up and move to a new home or neighborhood each year in the United States alone.  (And most of these moves are initiated during the peak season – between May and September.)
So, what else does this National Moving Month entail?  Well, during this special period, most moving experts will be focused on not only providing relocation services to residents and businesses but also educating Americans like yourself about how to plan a successful and efficient move, sharing tips on packing, and how to handle your children's concerns during a move. In addition to being able to learn more about the moving industry and making your next relocation even easier, this month is a great time to find specials from various moving companies and get lots of extra support for relocating.  Though it may not be a widely known celebratory month, we sure like it!
For great prizes make sure to check out our monthly giveaways! Also if you are looking to plan the perfect move this month, make sure to read our guide. At Men on the Move, we have over 25 years of experience to put to work for you.
Move With The Experts At Men on the Move
At Men on the Move, we want your next move to go as smoothly as possible. Customer service is our number one priority. Also, you can rest assured your items will be moved quickly and safely. When looking for a professional mover, you want one that is insured and licensed like Mne on the Move. With over three decades of moving families in Metro Detroit, Men on the MOve is the best choice for your move. Finally, call us today at (734) 744-9547 or request a quote today!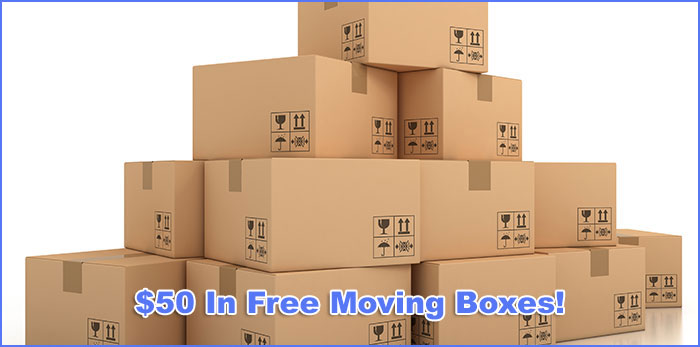 Spring is in the air and summer is right around the corner. Do not wait for your chance to get free moving boxes for your next move. From now till April 30th, Men on the Move is offering up to $50 in free moving boxes when you book your next move.  Moving boxes are essential in an organized and fast move. Without them you are just asking for trouble and chaos.
Residential Moving Quote  Commercial Moving Quote  Long Distance Moving Quote
Reasons For Using Moving Boxes
If you want your next move to go smooth, then using boxes are your best bet. Also, besides the boxes, packing tape, markers, and packing supplies are all essential. First make sure to secure your belongings in the proper boxes. If packing dishes, make sure to use a dish pack. This will help protect you breakable dishes for the move. Next if you have clothes that you may not want to wrinkle we suggest a wardrobe, this allows you to hang items during the move.
Also, your mattress you will want to protect, so we suggest a mattress cover. This is a heavy duty clear poly bag that slips over the top of your mattress protecting it during the move. Then of course there is a multitude of box sizes to choose from. Once the boxes are filled, make sure to look inside and label the box properly. Labeling is probably one of the most important steps of packing your belongings. With proper labels the movers can place the box in the proper room instead of waiting for you to tell them each time.
These are just some of the few tips when moving. Make sure to take advantage of this special offer of free $50 worth of boxes. By saving you money and making your next move simple and easy you can not lose!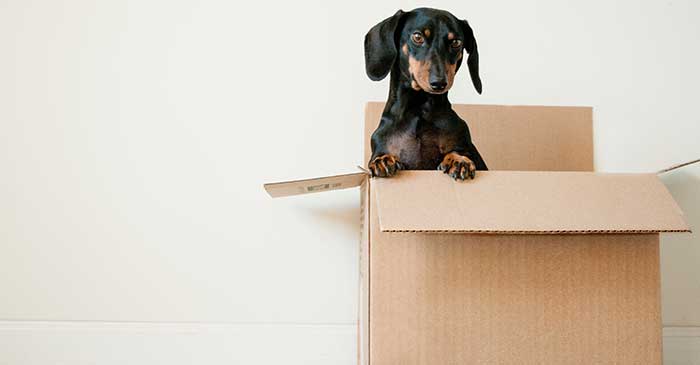 Final Four Party Reminder
Are you enjoying March Madness? Even if your bracket is already busted, you can enjoy a pizza party on us. Enter here for your chance to win $50 gift card to MOD Pizza.  We will be drawing a winner on April 5th just in time for the Final Four! No matter if you are a Michigan State or Michigan fan, everybody is a winner with free pizza!

Moving to a new neighborhood can be a little overwhelming. Luckily, when you move with Men on the Move, they will give you an exclusive Welcome to the Neighborhood package. This exclusive package only available at Men on the Move has great discounts and deals from local companies. In addition to deep discounts, it also includes free items as well.
We Would Like To Say Welcome To The Neighborhood
We know that getting familiar with a new neighborhood can take awhile. Our Welcome Package offers great discounts on pizza, haircuts, roofing, auto, insurance, and even having a deck built! The package includes great offers from companies such as:
With more to follow! Of course, this is just one of the perks when choosing Men on the Move for your next move.
In addition, you will be eligible to enter a gift card giveaway that is only available to customers that have moved with us. Most importantly though, you will be able to rate & review us. We are proud of our reputation and want the opportunity to prove it to you!
Book Your Michigan Move Today!
By booking your move with Men on the Move, you can rest assured you are getting one of the best moving companies in Michigan. Also, Men on the Move is a fully insured and accredited moving company. In addition, we excel at customer service and are with you every step of the way for your move. Also, we have been given the Angie's List Super Service Award two years in a row.
No matter where you are moving to in Michigan, from Canton to Jackson, we can move you! We offer residential moves, commercial moves, and long-distance moves. Need packaging? We have that as well. With a great Welcome Package, insured movers and excellent customer service, the clear choice is Men on the Move. Men on the Move is located in Livonia off Merriman Road or give us a call today at 734-744-9547.
Finally, we can answer any questions you may have about moving, and once you decide to move with us, you will receive a great Welcome to the Neighborhood package.
It can pay to move in Winter! We have winter specials on residential moving in Michigan PLUS an indoor storage winter special. All good reason to make Men on the Move your professional movers this year.
Three Men Moving Special
Why get two men and a truck when you can have THREE!
Get the Third Man to help with your local move for a special price!  Take advantage of this great offer when you hire us as your local moving company this winter.  There are no strings, simply request a quote and ask for your third man.  You Save $20 per hour and more when you add an extra mover to the team! It's simple local moving companies charge by the hour. So if you add an extra man to help to move, it goes faster. Not only that, it saves you time as well.  Let's face it, moving in winter can be an even bigger pain, so why not make it a bit easier and save money?
Some of the benefits of adding a third mover to help with your local move:
Additional Mover saves you money in cost per hour rate.
Your move gets done faster taking up less of your time.
More help reduces moving stress
No additional truck fees
Just think, your move could take less time, save you money, and be less stressful.
Need an estimate? Fill out our free moving quote form. Have any questions about this special or moving with us? Please contact us.

Moving over 40 miles? Unfortunately, there are different pricing guidelines for Michigan on those types of moves, but we won't leave you out!  We have a long distance moving special too. Get $50.00 for Free Boxes credited directly on your bill! Just ask us when you book your move.
WINTER STORAGE SPECIAL :
Do you need for secure indoor storage for the winter months? Then look no further! We are offering  ONE MONTH FREE through March as one of our winter specials. Just think, if you need extra space, or have a temperature sensitive item, we can help. Our facilities help protects against the extreme colds that winter brings and with our state of the art security system, you won't have to worry.
Combine moving and storage
Many people need storage between moves. They have to move out of their current residence and store their items until the new place is ready. Our moving service and secure indoor storage space in Livonia is ideal for this! Especially if you are doing local moving in the Detroit area. We offer short term storage or long term to cover your needs. Now is a great time to take advantage of our winter storage special so call, contact or request a storage quote today!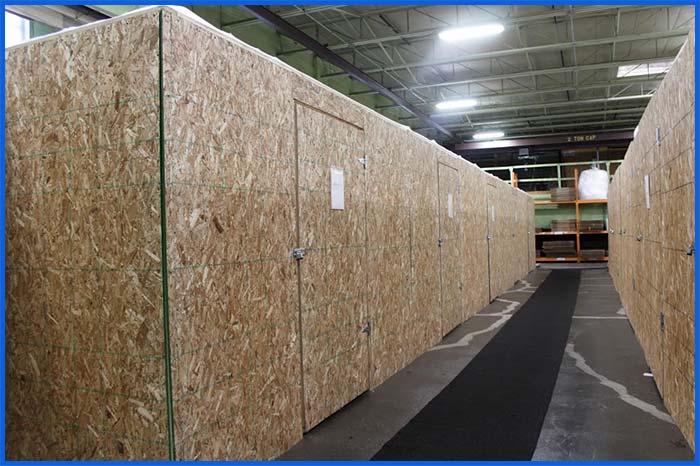 Secure Aisle Way Only people with access to the building can reach it.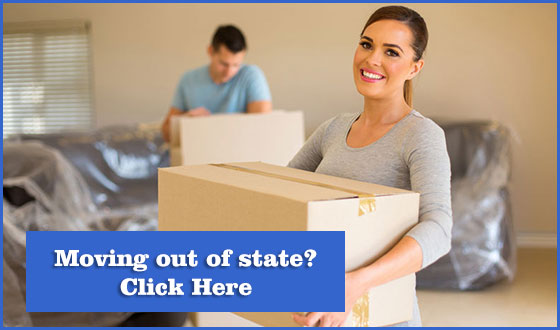 When moving long distances from Michigan, ensuring that you find the right moving company is very important. Before you hire a company to move your valuables, you want to do thorough research before making a commitment and signing any documentation.
Interstate moving is a much deeper process than Intrastate moving, simply because they will be carrying your things a much longer distance. It is very important to know whether you are dealing with a broker or an actual moving company. When dealing with a broker, make sure to ask who the company is that will be moving you, and once again, do your research.
To ease the stress of your long distance move, hire the professionals at Men on the Move. We have extensive experience at moving families across state lines and can help your whole move go super easy. No matter if you are moving to the East Coast or the West Coast we can help!
Long Distance Interstate Move
As sad as it is, there are many out there that will claim to be a reliable moving company but are just looking to take advantage of you. I would like to share some red flags and things to avoid when hiring a moving company for your intrastate move.
Do not pay for your move until you have received all of your belongings. Making a checklist as you load boxes into the truck, then checking them off after they have been brought into your new home. This can help you to ensure you have everything. If you are missing a box, do not pay until it is found because your move is not complete.
If cash is the only payment option offered to you, do not hire the company.
Do not put high valued items such as jewelry, paperwork, or account information on the truck. Keep these items with you.
Following the above step will help ensure that you have a successful long distance interstate move. In addition, hiring qualified movers such as Men on the Move is always your best option. Men on the Move have over three decades of experience and is fully licensed and insured.
Finally, for more information on interstate moving, or to get a quote contact Men on the Move today!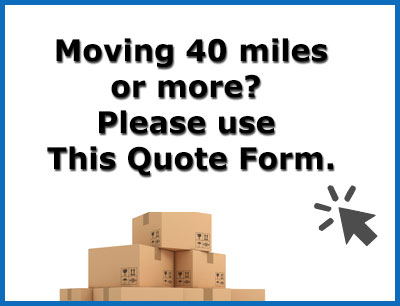 Are you in Michigan and need an interstate moving company or interstate movers? Men on the move can help! Fully licensed and insured, Men on the Move is always Michigan's top choice for any type of long distance move.
Interstate movers for moving from outside Michigan to Michigan, or from Michigan to another state.
Intrastate moving around the Metro Detroit and Ann Arbor areas perfect for college students or moves around Oakland, Wayne and Macomb Counties. But as well as Moving form the Metro Detroit area to Grand Rapids or Traverse City.
Men on the Move is Competitively priced and fully insured.
Free online quotes by clicking here and filling out this for.
Senior and Military moving specials.
Long Distance Interstate Movers
Moving across state lines shouldn't be an issue with the proper moving company. Let us be your movers for your interstate or intrastate move. We are proud to be a quality moving company that allows you to easy and price effectively move across state lines. Why drive or tow your stuff cross county. Let our movers handle the driving for you.
Even if your intrastate move is just around the Detroit region and you're moving from Shelby township or Harrison township to Northville or Plymouth. Even if you choose to move from West Bloomfield to California we can be of assistance. In addition, Men on the Move has been handling long distance moves for over 30 years. Our qualified staff will handle all your belongings with care and get the job done quickly.
Why stress out and have friends and family help? When you can eliminate all the stress just by hiring the best moving company in Michigan, Men on the Move. When it comes to long distance interstate movers, we are the best there is!
Finally, be sure to fill out the form for a free quote for your business or residence.