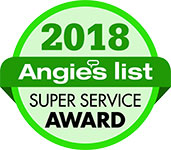 Men on the Move earned the esteemed 2018 Angie's List Super Service Award! This award reflects the company's consistently high level of customer service.
Men on the Move has earned the service industry's coveted Angie's List Super Service Award, reflecting an exemplary year of service provided to members of the local services marketplace and consumer review site in 2018.
We feel truly honored to receive this award for the 7th year in a row. I am very proud of my employees for always putting their best foot forward. Especially when relocating customers in Canton, Westland, or Livonia, Michigan.
Angie's List Super Service
"Only about 5 percent of the Moving and Storage companies in Michigan have performed so consistently well enough to earn our Super Service Award," said Angie's List Founder Angie Hicks. "It's a really high standard." Angie's List Super Service Award 2018 winners have met strict eligibility requirements. This includes an "A" rating in overall grade, recent grade, and review period grade. The company must be in good standing with Angie's List, pass a background check and abide by Angie's List operational guidelines.
Service company ratings are updated daily on Angie's List. Companies are graded on an A through F scale in areas ranging from price to professionalism to punctuality. We are proud of our super service award and strive to provide the best service we can. In addition to this award, we also have an outstanding rating in the Better Business Bureau. Finally, request a quote today and see why Men on the Move is one of the best moving companies around.
It finally feels like summer, and here at Men on the Move, we know our busy season is kicking into full gear. Around this time of year, there are lots of awesome things happening in and around Detroit, and we have our eye on a few we wanted to tell you about. For those of you looking to buy a new house or move there are plenty of real estate events happening in and around Detroit! Here are a few that we'd think you'd like!
Events Happening Around The Greater Detroit Area
First Time Homeowners Classes and Seminars
Want to buy your first home but don't know where to start? Here are a few classes around the greater Southeastern Michigan area that can help you prepare for homeownership:
Free First Time Home Buyers Class: 
When: Thu, June 7, 2018,  6:30 PM – 8:30 PM EDT
Where:
Wayne Community College
21000 Northline Rd, Taylor, MI 48180
Taylor, MI 48180
---
Here is a lecture that talks about the ins and outs of avoiding bidding wars when purchasing a new home
When: Thu, May 10, 2018 7:00 PM – 8:30 PM EDT
Where:
Fresh Start Homes Michigan
1074 East Avon Road
Rochester Hills, MI 48307
Want more real estate classes, events, meetups, and networking opportunities? Here is a link to a list of upcoming events happening around Detroit.
No matter where you are in your home search, remember the company that can help make your move easier. We here at Men on the Move can help move you anywhere in the state of Michigan. We've moved college kids, families, businesses, the elderly, and more all over Michigan with no problem! We're a trusted and reliable local moving company that can help your next long-distance move! Get a free quote from our website here;
Nonrelestate Related Events Happening Around Detroit:
Motorcity Comic-Con: 
When: May 18th – 20th
Where: 46100 Grand River Ave, Novi, MI 48374
Celebrating everything comic book and nerd-related. The Motorcity comic con is the place to go when you want to get your nerd on. Here is a link to their website, so grab your favorite costume, bring your kids, and enjoy the celebration of everything comic-related!
Detroit Zoo Events:
The Detroit Zoo has lots of curated events and happenings going on all summer. From their Mother's day brunch to Dinosaur exhibits, the Detroit Zoo has it all. Check out their list of events going on and get yourself out to the zoo!
Tiger's Baseball 
Nothing beats a Tiger's game during the summer. So make it a family tradition and get out to the ballpark. Here is a link to all their games so you can pick out a game that you can attend.
DCFC 
It's finally soccer season here in Detroit and the locally owned grassroots Detroit City Football Club are already off to a great season. Want to check out what all the hype is about? Here is a link to their website and matches happening all summer long.
MetroTimes List Of Summer Events: 
Get a full list of all the concerts, art exhibits, and local events happening in Detroit on the MetroTimes website. They have a large comprehensive list of all the happenings going on in your neck of the woods. Check it out and get yourself out of the house!
Are you looking for something to do in the Sterling Heights, Troy or Rochester Hills area? First of all, whether if you are new in town, a local or are just cruising through the streets, there are great spring events that are happening this year, right on the east side.
Spring Events
Many events are popular based on top picks, location, and free stuff. Here are a few just to get started!
Sterling Heights Shred Day
Shred Day will take place on Saturday, April 7, 2018, from 8 a.m.- 2 p.m. Also, it will be held in Sterling Heights at the DPW (7200 18 Mile Road) and will consist of shredding documents at no charge. The shredding of paper will be recycled and residents will only be able to permit this event. A list of accepted materials include:
• White ledger paper
• Manila folders
• Envelopes with or without windows
• Hanging file folders
MI Earth Day Fest 2018
This year, the MI Earth Day Fest will be held on Friday, April 20th-Sunday, April 22nd and will be located at the Rochester Municipal Park (600 Pine St. Rochester, MI 48307). With this fest, you will be able to explore healthy, green living along with shop at 100+ exhibits. Also, there will also be free samples, presentations, wellness checks, live entertainment, award ceremonies, door prizes, a parade, a RARA 5K run and delicious food. For more information, check out www.miEDF.com.
Macomb Center for the Performing Arts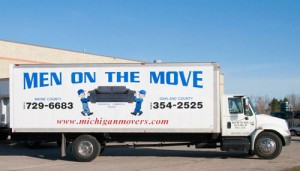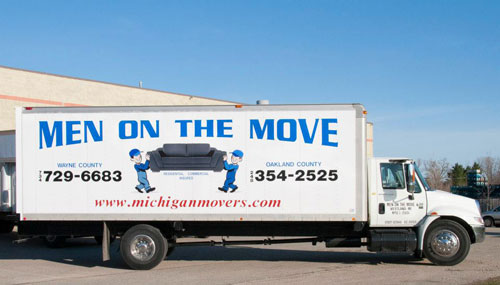 Who doesn't like a good show? From Lewis Carroll's classic fairytale, Alice in Wonderland, the Macomb Ballet Company will take you on a journey you won't forget. Dates and times for this special event are May 4, 2018, at 10 a.m. and 7 p.m. Also May 5, 2018, at 2 p.m. and 7 p.m. It will be held at the Macomb Center for the Performing Arts (44575 Garfield Rd, Clinton Township, MI 48038). Ticket prices vary, so if you're interested, check out www.macombcenter.com.
Contact Us
Did you just recently move to the Troy, Sterling Heights or Rochester Hills area and are looking for fun things to do this spring? Or perhaps you're looking for a local mover to help you move to any one of these cities? Finally, give us a call or contact us today to learn more about the upcoming spring events and your future move!
Celebrate the holidays with Men on The Move. We are proud to have two locations in Michigan. Men on the Move is proud to service the Westland and Ann Arbor communities. The best part of the holiday is getting to share it with people of our community at local events in Westland or Ann Arbor. Listed below are three of our favorite events located in Washtenaw and Wayne County for the Michigan holiday.
Wayne County Lightfest a Michigan Holiday
Every year during the Christmas and Thanksgiving holiday, Hines Dr. gets converted into the Wayne County Lightfest.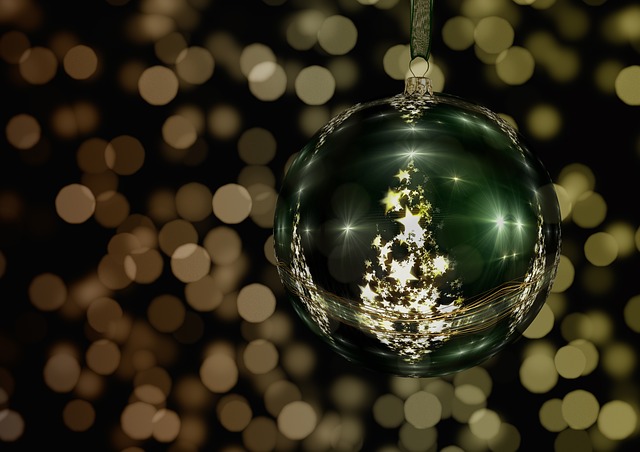 The Wayne County Lightfest is the longest and largest light show in the entire Midwest! Over four miles of Hines Drive is covered with lights and other large Christmas decorations that the entire family will enjoy. The cost for entry is $5.00 per car. This event runs from November 20th through December 21, 2014. On Monday through Thursday, the show will be open from pm -10 pm. On Friday through Sunday, the hours will be from 6 pm-10 pm. Don't miss out!
Festive Fridays and Santa in Kerrytown Ann Arbor
These are our top two event favorites in Ann Arbor. Festive Fridays will run every Friday from December 12 to December 19th. During this time in downtown Ann Arbor, there will be live entertainment and the stores will stay open later for Christmas shopping.
Santa in Kerrytown runs from December 6 to December 19th. This event is for all children who love Santa! Santa will visit every Saturday before Christmas from 10:00-2:00 pm. There will also be musical performances and other activities for the entire family to enjoy!
---
Men on the Move is a full service moving company that services all of Michigan. We specialize in local or long distance moves that are residential or commercial. Contact us today to get a free moving quote!
Westland Award Program Honors the Achievement
WESTLAND May 17, 2013 — Men On the Move has been selected for the 2013 Best of Westland Award in the Moving Services category by the Westland Award Program.
Each year, the Westland Award Program identifies companies that we believe have achieved exceptional marketing success in their local community and business category. These are local companies that enhance the positive image of small business through service to their customers and our community. These exceptional companies help make the Westland area a great place to live, work and play.
Various sources of information were gathered and analyzed to choose the winners in each category. The 2013 Westland Award Program focuses on quality, not quantity. Winners are determined based on the information gathered both internally by the Westland Award Program and data provided by third parties.
About Westland Award Program
The Westland Award Program is an annual awards program honoring the achievements and accomplishments of local businesses throughout the Westland area. Recognition is given to those companies that have shown the ability to use their best practices and implemented programs to generate competitive advantages and long-term value.
The Westland Award Program was established to recognize the best of local businesses in our community. Our organization works exclusively with local business owners, trade groups, professional associations and other business advertising and marketing groups. Our mission is to recognize the small business community's contributions to the U.S. economy.
SOURCE: Westland Award Program