Where do you start?
Many people searching for a vibrant or unique city to live in often find themselves relocating to Plymouth, MI. There are many reasons Plymouth is becoming home to new residents. Superior school systems, outstanding public safety, and low crime rates drive families to purchase their new home in Plymouth, Michigan.
If you have decided that you going to move to Plymouth, Michigan it is time to start preparing for your move. There are many things that need to be done when moving not only to Plymouth, but anywhere in Michigan. Some of those include:
Packing Belongings
Hiring a professional moving company that services Plymouth, MI
Enrolling children in their new school
Changing your address on your license and with the post office
Who can help you when relocating to Plymouth, MI?
Sometimes we have family or friends that are able to help with moving. Other times, there are cases where no help is available. Men on the Move is available to help with your move to Plymouth if needed. Our professional movers specialize in many areas including:
Short notice moves to Plymouth
Senior citizen moving
Long distance relocation
Single family relocation
Plymouth is a beautiful city, and our professional movers are ready to help make your move easy. If you plan on hiring a professional moving company, be sure do your research and hire a high quality, trusted moving company. Servicing Michigan residents for over 20 years, Men on the Move can ensure a satisfying hassle free move.
For more information on a local moving in Plymouth, MI contact our moving professionals today. We will help you schedule your move and help answer any questions you may have on preparing for your moving day. Contact us today!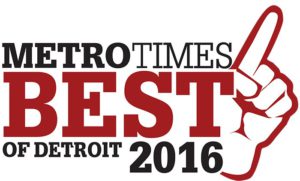 Preventing Injury During Your Move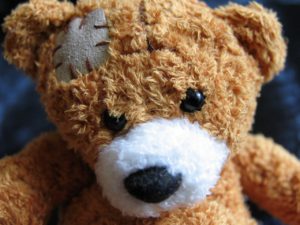 Moving heavy furniture is never fun, especially with the looming threat of injury or damaging your personal belongings. You have to consider what you can and can't do physically, and be realistic about it. furniture material can range from light, to heavier than it looks. Sometimes the best route is to ask for help, from friends, family, or by hiring a moving service to help.
If you have sustained injuries (recent or old ones) that prevent you from being able to be fully independent during your move, don't hurt yourself further, hire a professional. We've got an entire team of movers who can help you get your move done quickly and efficiently, with our putting any strain on you and your body. We understand that not everyone can perform their moves alone, and we are here to help. 
Here are some quick tips and tricks to helping you not hurt yourself while you move.
Dress for the day-
Wear shoes that won't slip, and clothes that can handle the activity of moving. Dress appropriately and you'll have one less thing to worry about.
Lift from the Legs-
Old but tried and true. When moving or lifting heavy objects you'll need to take the stress off your back. Kneel down and lift from your knees and legs rather than your back.
Pack Smart-
Make sure weight is distributed evenly between boxes. We recommend not having a box that is over 50 lbs. You should be able to lift the box without any strain.
(Psst we also offer packing services if you need someone else to make your move easier)
Know Your Limits- When Moving Heavy Furniture
Don't push yourself harder than you have to. If you need to call it quits because you can feel an injury coming on, don't chance it. We here at Men on the Move can help make your move injury free. We'll even give you a free quote to give you an idea of how much your move will cost.
If you need help with you or a family member's move, let us help. If you don't want to injure or hurt yourself, then avoid it all together. We've been in the moving service for over 25 years and know what we're doing. We'll make it easy on you too with a free quote for you next move.