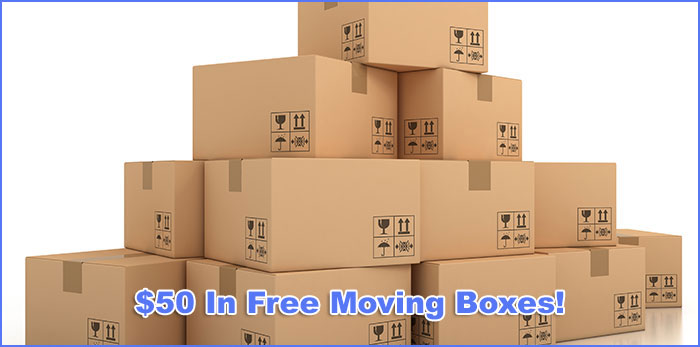 Spring is in the air and summer is right around the corner. Do not wait for your chance to get free moving boxes for your next move. From now till April 30th, Men on the Move is offering up to $50 in free moving boxes when you book your next move.  Moving boxes are essential in an organized and fast move. Without them you are just asking for trouble and chaos.
Residential Moving Quote  Commercial Moving Quote  Long Distance Moving Quote
Reasons For Using Moving Boxes
If you want your next move to go smooth, then using boxes are your best bet. Also, besides the boxes, packing tape, markers, and packing supplies are all essential. First make sure to secure your belongings in the proper boxes. If packing dishes, make sure to use a dish pack. This will help protect you breakable dishes for the move. Next if you have clothes that you may not want to wrinkle we suggest a wardrobe, this allows you to hang items during the move.
Also, your mattress you will want to protect, so we suggest a mattress cover. This is a heavy duty clear poly bag that slips over the top of your mattress protecting it during the move. Then of course there is a multitude of box sizes to choose from. Once the boxes are filled, make sure to look inside and label the box properly. Labeling is probably one of the most important steps of packing your belongings. With proper labels the movers can place the box in the proper room instead of waiting for you to tell them each time.
These are just some of the few tips when moving. Make sure to take advantage of this special offer of free $50 worth of boxes. By saving you money and making your next move simple and easy you can not lose!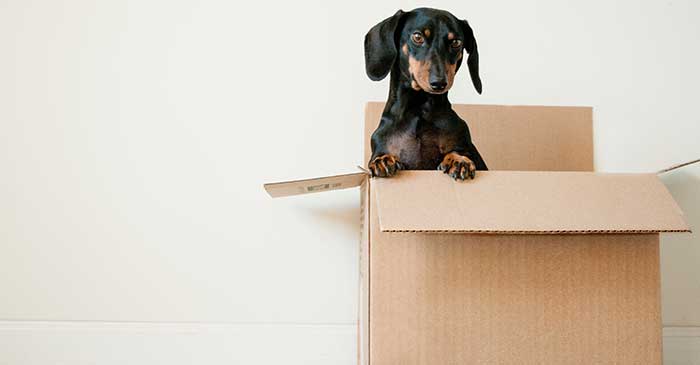 Final Four Party Reminder
Are you enjoying March Madness? Even if your bracket is already busted, you can enjoy a pizza party on us. Enter here for your chance to win $50 gift card to MOD Pizza.  We will be drawing a winner on April 5th just in time for the Final Four! No matter if you are a Michigan State or Michigan fan, everybody is a winner with free pizza!
It's always a great idea to plan your move well in advance. Usually, planning two to three months ahead of time is a good time span to get all of your belongings sorted out and packed away. Although Men on the Move recommends you to plan ahead, sometimes people don't have time and have to move last minute. Regardless, we are here to help you.
Last minute moving can be a pain and can feel like you're being rushed but with these tips, we can make your quick move seem like it was planned:
Throw away the unnecessary junk. Getting rid of the items that you don't need is essential when doing your last minute move because it helps you in the long run. Instead of just packing up everything and moving, sorting and throwing away or donating the things that you no longer want makes your move easier. The less items you have to pack, the less stress you'll have when moving. Moving takes time and energy and by having everything already sorted out or thrown away prior to moving to another location, it will make your move even smoother.
Make piles. Sorting your belongings into three piles (to keep, to throw away, and to donate) can be very beneficial during your last minute move. If you haven't used, worn, or played with it in over a year, throwing it out or giving it away would be your best bet. Moving last minute doesn't have to just involve you; your family and friends can get involved too to help your move go by faster.
Start packing. Men on the Move suggests to use boxes when packing. Used or new boxes, the choice is yours. Make sure you properly wrap things such as mirrors, lamps, and glass with bubble wrap for safety reasons. Fragile objects like that will need to be carried more carefully than things such as clothes and shoes. Once everything is packed away, look around your old home to make sure you're not forgetting anything. Check out our tips on properly packing your boxes for some helpful advice!
Men on the Move loves to see our customers satisfied. If you're currently packing for your last minute move, contact us today. Let us help you take that burden off of your shoulders.
Moving from one place to the next means packing and emptying a lot of boxes. The bigger your house, the more boxes you have when the job is done. An average move uses around 60 boxes, which is a half ton pine tree! There are many ways in which you can reuse or recycle your boxes rather then putting them on the curb for the garbage man.
A great way to recycle moving boxes, or large appliance boxes is to give them to the kids. Children can decorate and create unimaginable things from cardboard. As a child my favorite was to create a little house out of  large recycled  boxes. You can cut out a door, windows, paint the house, and let your imagination run wild. You can make costumes, castles, forts, furniture, and countless other creations from a simple cardboard box.