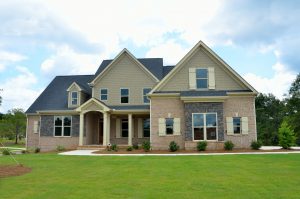 As many of us have seen, everything is becoming more expensive. Due to COVID-19, international shipping embargoes, and economic instability, the United States economy is experiencing rapid inflation. In response, the Federal Reserve has increased federal interest rates in an effort to decrease inflation and stabilize the economy. But while many people understand costs to be increasing, most don't understand how it affects the housing market in the short and long term. Here are just a few effects that have and will happen to the housing market. 
Effects of Federal Interest Rates on Home Buying and Selling
Increased Costs of Buying a Home
Due to the low supply of houses at the moment in the housing market, moving to a new home will be more expensive than it would be usually. As such, you may not be able to find a suitable house in your price range. Furthermore, first-time homebuyers may be at a disadvantage due to lower loan amounts. The prices are high but people are qualifying for lower loans which require a heftier down payment. 
If you do find a house that fits your budget, you may have to pay an unfortunate amount of money on a mortgage payment every month. Even for the people that are not moving but have an adjustable-rate mortgage, their monthly costs are subject to increase as well.
Less Interest in Buying Homes
Understandably, with mortgage rates on the rise and the costs of new homes so high, many people are interested in renting a home instead of buying one. This can make selling your house more difficult due to decreased demand in the housing market.
Contact Men On The Move!
With all of the prices on the rise, you may be looking for a local mover to affordably move you. Here at Men On The Move, we offer quality moving services at affordable prices. Whether you are moving a short distance or over 40 miles, we can help you! Contact us or fill out our quote form to find out what we can do for you!