Are you kids planning on moving back from college soon? If so you may be looking for movers in Ann Arbor, Michigan. With the University of Michigan in our local community, finding a mover to help move your son or daughter back home from their apartment or dorm room may be a necessity. Men on the Move has significant experience moving college students in or out of their home.
When moving a college student in or out of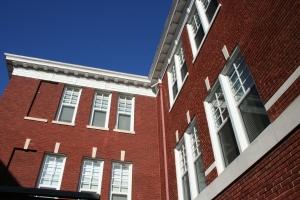 Ann Arbor, Michigan, Men on the Move treats all of your belongings like they are our own. From loft beds, desks, electronics, even those heavy filing cabinets many students have, we do it all. We understand that students don't have a lot of time, or even want to pack everything up and make multiple trips in and out of Ann Arbor, MI when it comes to moving. Why not hire a professional moving company in Ann Arbor, Mich. to get the job done quickly and in just one trip?
Ann Arbor, Michigan Moving In
With the University of Michigan being such a popular educational facility in Michigan, many students live great distances from campus. Some even reside across Ohio, Illinois, or Indiana borders. If you are one of those students Men on the Move can help you relocate your belongs across state lines with our professional tri-state area moves.
Don't worry, even if you are on a higher floor dorm, we could use the exercise of moving your belongings up and down stairs! As professionals we will conquer an obstacle your move may throw at us in a professional manner. Just do us one favor and let us know all the details about your residence! This will allow us to be prepared for what may be.
Moving doesn't have to be a stressful situation. After a full year or semester of tough classes, we understand that you want to rest and have fun. We will ensure a quick and easy move once we arrive at your door! Finally, contact us today to find out everything we have to offer you in assistance to your move in Ann Arbor, Michigan!