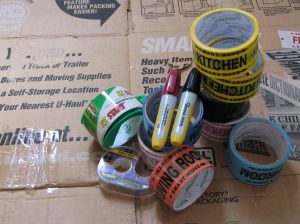 No matter if you are leaving or moving to the City of Dearborn, there is no denying the fun and atmosphere that Downtown Dearborn has. From parades to festivals, Michigan Avenue can be a happening place for the whole family. Dearborn offers a lot of great reasons to live there, such as good schools, public works and safe neighborhoods.  Dearborn is also home to Ford headquarters one of the largest companies in the country.
Sometime for reasons that we do not for see, a family may need to move, and when you look for local movers in Dearborn, the clear choice should be Men on the Move. Not only is Men on the Move a premiere mover in Dearborn Michigan, but it is one of the most experienced. With decades of experience, Men on the Move has the know how to handle your next move and are fully insured.
Moving From or To Dearborn Michigan
Before you start your move you should first get a quote from a reputable moving company.  At Men on the Move we offer free quotes for all types of moves, such as Commercial, Long Distance, and Residential. Also at Men on the Move, we respect your privacy, and do not hound you over and over like some other companies do. After you select a company to help you move or you choose to do it yourself, there are some things you should consider doing before you move.
We comprised a list of some important things you should take care of before, during and after your move. When you hire Men on the Move it makes moving to Dearborn a much easier process, give us a call today at 734-744-9547 and see what Men on the Move can do for you!