Planning a relocation to or from the eastern or southeastern part of Michigan? We know that choosing from one of the long list of moving companies in Michigan can sometimes be a headache. Rest assured that deciding on Men on the Move is the best way to go!
When narrowing down your choices, you'll want to select a moving company in Warren, MI. In addition, that never overbooks, employs a staff of experienced workers that know the business inside and out and treats you and your family with courtesy and respect. Locally owned and operated, Men on the Move has over 20 years under our belt of providing these quality traits to our customers in Southeast, Michigan.
Quote From A High Quality Moving Company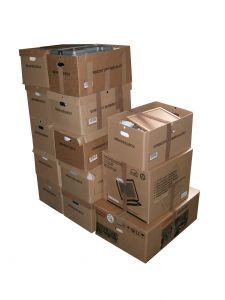 To acquire a free quote on residential moves in Warren, Michigan, all you have to do is spend a couple minutes filling out our quote form and one of our moving experts will respond to you in a timely manner. There's no point in wasting time bargaining with different moving companies over the phone all day when you can get a free quote from our high quality residential moving service in Michigan quickly and easily.
In addition to residential moves, we also lend a hand to companies relocating throughout southeastern Michigan. If you're moving from Warren, MI to an office in Southfield, Michigan, we can help. Commercial moving in Michigan isn't a walk in the park, but no matter the size of your office space, we can come in and take care of business so that you can get back to taking care of business. Just fill out one of our free commercial quotes and we'll go from there.
When relocating to or from Warren, Michigan, having a moving company on your side that truly cares is a wonderful thing. We want to make things as convenient for our customers as possible, that's why we provide checklists and moving tips to help keep you organized on moving day.
Contact us today at one of our four Michigan locations if you'd like more information on how we can help you move.