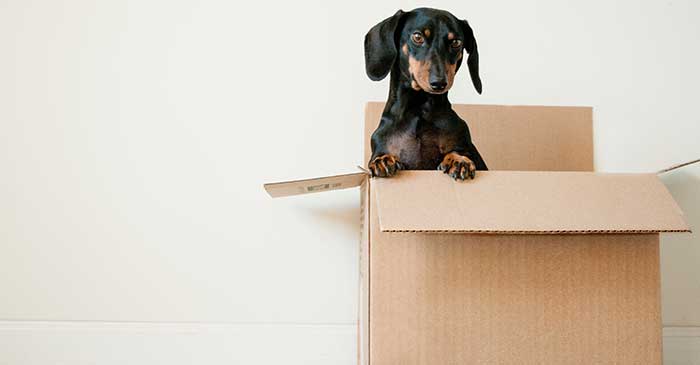 Are you moving to Novi? Also, are you considering moving to West Bloomfield? Are you moving from Novi or West Bloomfield? No matter where you are moving to in Michigan, there is one place you should contact for professional movers and an insured company, which is Men on the Move!
Why bother your friends or family to volunteer to help you move, how many times have you asked them? Sure they say yes, but you know they don't want to help. Don't inconvenience them, and why put yourself in that position. Also, on top of finding volunteers, then you have to secure a truck or trucks, and if nobody you know has one then you have to rent a truck.
West Bloomfield Movers
Once you have the volunteers (probably have to bribe them with money, beer or dinner) and also you paid for the truck then you have to take a whole weekend and move everything you have. A whole day has gone, you are not getting it back. Why bother with all of that when you can simply hire Men on the Move. Men on the Move covers all over, from Novi, West Bloomfield, Westland, Garden City to Taylor, they got you covered.
A foot of snow outside and you need to move? Call Men on the Move. 95 degrees outside and it feels like your 2 inches from the sun, call Men on the Move! No matter what the conditions, Men on the Move can move you to your new home. Men on the Move is the premier moving company in Michigan!
Do not delay, contact us today at 734-729-6683 or  734-913-9966 or use one of our convenient quote forms and we can help you move to your dream house with no hassle! Finally, experience an easy move when hiring Men on the Move!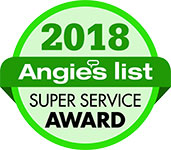 Men on the Move earned the esteemed 2018 Angie's List Super Service Award! This award reflects the company's consistently high level of customer service.
Men on the Move has earned the service industry's coveted Angie's List Super Service Award, reflecting an exemplary year of service provided to members of the local services marketplace and consumer review site in 2018.
We feel truly honored to receive this award for the 7th year in a row. I am very proud of my employees for always putting their best foot forward. Especially when relocating customers in Canton, Westland, or Livonia, Michigan.
Angie's List Super Service
"Only about 5 percent of the Moving and Storage companies in Michigan have performed so consistently well enough to earn our Super Service Award," said Angie's List Founder Angie Hicks. "It's a really high standard." Angie's List Super Service Award 2018 winners have met strict eligibility requirements. This includes an "A" rating in overall grade, recent grade, and review period grade. The company must be in good standing with Angie's List, pass a background check and abide by Angie's List operational guidelines.
Service company ratings are updated daily on Angie's List. Companies are graded on an A through F scale in areas ranging from price to professionalism to punctuality. We are proud of our super service award and strive to provide the best service we can. In addition to this award, we also have an outstanding rating in the Better Business Bureau. Finally, request a quote today and see why Men on the Move is one of the best moving companies around.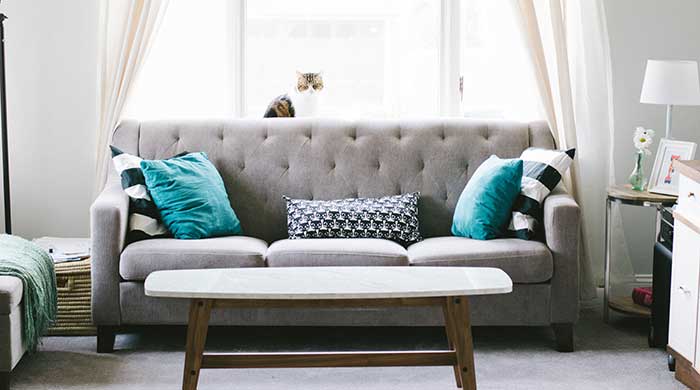 Furniture moving is always a headache no matter which way you look at it. Big heavy couches or love seats can be tricky moving out of a narrow doorway or down flights of stairs. Also, loading them into a truck can present challenges as well. Hiring professional furniture movers in the Farmington Hills area can also be a little tricky.  That is where the professionals at Men on the Move come in.
Furniture Moving Help From Men on the Move
When you purchase new furniture and you would like to store your old furniture for a family member there are options. First, you have to decide where you are going to store the furniture. Why not at Men on the Move! They have storage areas for all your furniture at great prices. Of course, you can move the furniture directly to a friend's house in Farmington Hills or other cities.  But you do not want to be a burden on your friends.
After you decide where to store your furniture, it is time to move it. Again you can beg friends to come to help you or just try and do ti your self. Why bother with that back-breaking labor, just hire Men on the Move. The whole process is really simple. Contact Men on the Move, they will send you a quote once agreed upon, they do the rest. A piece of cake! It does no matter if you live on a third-floor apartment downtown, Men on the Move can handle it.
To recap, if you have big heavy furniture that you personally do not want to move you should hire Men on the Move. We will take all the trouble out of moving furniture for you. Finally, give us a call today at 734-744-9547 or if in Ann Arbor call 734-913-9966.  We are an insured and licensed mover here to help you!
When you talk about a long distance moving, the first thing you need to consider when hiring professional movers. What is the exact definition of a long distance move? A long-distance move is any move that is over 40 miles, that can be in-state or out of state.
Before hiring a moving crew for a long distance move, make sure to have all your dates and addresses locked down and correct. Some companies may charge you if you need to change moving dates at the last minute, so before booking make sure to have all your information correct. Next, you need to decide how much you are moving. Are you moving all your furniture or just some or none and buying new?
Long Distance Moving Tips
Once you have a list of what you are going to take, the next step would be to pack. Of course, packing yourself or having friends and family help can save you some money over having a company pack your stuff. Canceling your utilities at your old place and scheduling new installs at the new place is something you should consider doing as well.
Once you are packed and scheduled you need to consider hiring an experienced and insured mover that will handle long distance moves at a reasonable price, such as Men on the Move! Men on the Move have decades of experience and will always deliver your belongings on time and safe and secure, contact Men on the Move today for your long distance move.
Do you need some extra money this holiday season or looking for a great chance at some cool gift cards? Visit You Must Be Curious for your chance to win a $100 Visa gift card and other great prizes! Just answer the three question quiz and you are entered for a chance to win great gift cards, enter today!

Winter is harsh and cold weather moving can make a difficult job even worse. Here are a few cold weather moving tips that should help when moving in winter.
Snow/Ice – It is important to remember that you hired a moving company on moving day not a snow removal company. Before your moving company arrives, your driveway, walkways, sidewalks, back decks, and basement walkouts should be clear of all snow and ice.  You can save time (which is money on some types of moves) by making sure this is done.
Doors – If you are 100% against having the front door left open, then as the customer it is your responsibility to keep the door open. You should have a friend or family member playing doorman for the moving crew for the entire move. You wouldn't want a moving technician carrying your expensive flat screen TV while trying to open a door. A third mover or more time to work around this issue… again might cost you more.
Protecting Floors – In most cases, the company can lay a moving blanket at the entryway to keep mud or sludge from being be tracked into the home during the relocation. Typically for an additional fee, the moving company will lay plastic carpet protector along the main walkways of the home before the moving begins. There are logistical, liability, and safety concerns associated with movers wearing any type of disposable shoe covers. Check with your moving company before the scheduled moving day.
Electronics – Extreme temperature changes can cause condensation build up on the high tech circuits. Consumer electronic items such as computers, laptops, DVD players, TVs, stereos are subject to this. It is best for your electronics to acclimate to room temperature for at least 24 hours before plugging everything in and setting it up.
Care Taken When Moving Appliances
Washers – Even though your washer should be drained before moving it, the washer will always maintain a little water.  Components like the mixer valve, pump housing and internal hose areas may have moisture. Using your washer while water is frozen in these components can result in damage to belts, hoses and other internal parts of the washer. Your washer should only be operated at a temperature of above 60°F.
Dryers – Like most things when subject to freezing temperatures, igniters and heating elements in the dryer can become brittle. Operating the dryer will cause a sudden temperature change and may damage internal parts. Your dryer should only be operated at a temperature of above 60°F.
Refrigerators – A refrigerator may be plugged in for use the day of the move, but the ice maker should not be connected to the water supply for at least 24 hours. Moisture in the solenoid valve, supply lines and cold-water reservoir may be frozen. This will hinder the normal operation of the icemaker. If the cold water reservoir was not drained before the move started, it could be frozen solid causing hairline cracks in the water reservoir. It is very important to let all components of the ice maker system reach operating temperature first. Then a thorough check can be completed after hooking up the water supply.
Open doors and lower thermostat settings are typical moving day phenomenon. So remember to think of your pets and indoor plants as well when moving in winter.
WONDERFUL move!! Doug and Ron moved my mother's furniture into assisted living yesterday, Dec. 10, 2010. The move originated in Troy, MI and delivered in Chelsea, MI.  I have moved more than 30 times in my life and know the difference between  professional and amateur work. Doug and Ron were not only efficient, but also friendly and jovial as they worked!!  Thanks a million. The price was incredible and so was the move. I will recommend your company to anyone!
                                                                                                                            – Katharine –