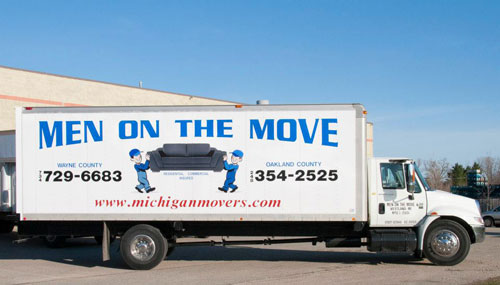 Sometimes there are reasons out of our control that forces you to move your business. Increased rent, the decline in the neighborhood, or better financial reasons, whatever the reason, if you need to move call Men on the Move. Office moving can be a stressful time considering all the logistics of it all. There are many aspects to consider when moving your business. The first being scheduling the right time with your employees.
You do not want to conflict with their schedules causing overtime or less work to be available. The next consideration is who will handle packing everything making it ready. This is where great companies like Men on the Move come in. We can handle everything you need to make your office move go smooth and efficient. Our experts can help you decide what time is best for your business to move. Also, help schedule the best day to do it.
We also carry all the moving supplies you need such as boxes, bubble wrap and packing tape. At Men on the Move, we take the hassle out of moving and handle it all so you do not have to worry. Our dedicated crew is quick and efficient and can get you in your new location in no time.
Trust Men on the Move For Office Moving
Do not trust your office move to fly by night moving companies that will damage your stuff and overcharge you. Men on the Move is a local and fully insured moving company that strives to provide the very best customer service in the state. There is a reason we receive the Angie's List Super Service Award.
So take the stress out of it all and call us today at 734-744-9547 or fill out our commercial quote form and we will contact you with an estimate. Finally, when it comes to a local moving company that can move your office to its new location, the clear choice is Men on the Move!
---
Moving day is approaching, and you may have found that you are in need of some extra hands on the move. If you've never hired a moving service company you may be asking questions like "How much is this going to cost?", "What is the difference between a licensed and unlicensed mover", or " Why not use this craigslist guy?".
First off, we are going to strongly advise you not to use the craigslist guy, just for the simple reason that he probably isn't licensed. Having a license for a moving company is important for you to the consumer because it ensures a few things:
That the company is running a legal operation and can be held accountable for any of their actions
A licensed company will have insurance, and in turn, will probably offer insurance for you the consumer.
Unlicensed movers are more likely to potentially damage your stuff, change prices once they have your possessions, or steal your stuff.
Men on the Move Is A Licensed Moving Company
In the past few years, there has been a skyrocket in complaints against unlicensed moving companies. Many sting operations to shut these illegal operations down (Here is an example story from New Jersey). From items getting stolen to unexpected price hikes, you need a company you can trust. For the Metro Detroit area, there is no better company to use than Men on the Move. You've probably seen us on highway helping someone with their move or heard about us on the radio. When it comes down to it, no one does it better than Men on the Move.
We also offer free quotes for your commercial or residential move so you can better assess your moving costs. Finally, we are fully licensed, insured, and always give our award winning service.

If you're getting ready to move your business a few cities down, or even out of state, we're sure you have a lot on your mind. You have to update every piece of marketing you have to read your new address. Also, you have to either try to keep your current phone number or go through the process of getting a new one. You have to inform the government of your move, as well as notify all your customers and community partners about your relocation. So with all that on your plate mentally, why not let us handle the physical side of it?
Whether you are planning a commercial move from West Bloomfield down to Ann Arbor, Downriver all the way up to Pontiac, or even a Tri-state move, the professional movers at Men on the Move are the ones to turn to. We want to move your commercial real estate and help take some of the stress out of your company's move. You already have to be at work all week long, so please don't spend a portion of your weekend at the office doing the heavy lifting yourself.
Commercial Moving Big or Small
Big or small, you could have an office filled with shelves and file cabinets or a little room with a desk and a water cooler; we're a high quality commercial moving service with experience packing up and moving offices of any size, so there's no job that we can't handle. We've seen it all!
Our trucks are cruising all over Wayne or Oakland County anyway, in cities like Auburn Hills, Garden City, Rochester Hills, Allen Park, or West Bloomfield, so we've got you covered. Contact us to get a FREE commercial quote and we'll take care of business so you can get back to business!