Moving during the wintertime can be tough. Not only do you have to worry about moving everything, but you have to do it in the cold, wintery snow. And let's not forget that around this time of the year is daylight savings time. Although winter is probably the worst season to move in, we help move a lot of people, surprisingly. Men on the Move are experts, insured with excellent drivers.
House Preparation For A Move
When it comes to moving, it involves a lot of preparation. From planning your relocation to boxing your belongings up, the list goes on and on. Sometimes, it's easy to forget to prepare for the actual movers because of everything that's going on. Come moving day, your moving company will be ready to get the show on the road. To begin your move on the right foot, it's best to have your house prepared for the movers ahead of time. Waiting until the last minute will just slow down the moving process. By simply making sure that your driveways and sideways are completely shoveled will avoid any unnecessary stress.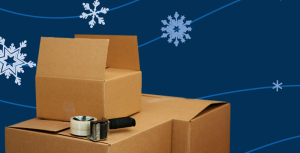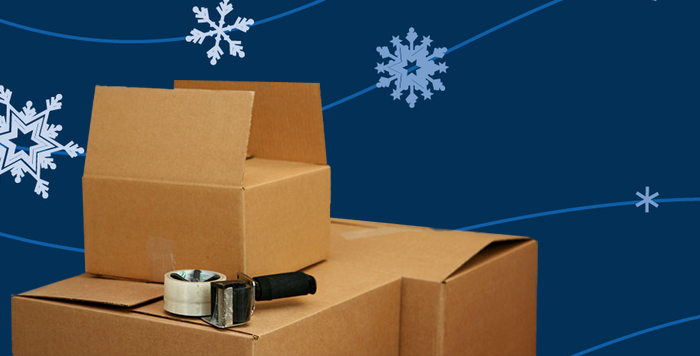 **Please keep in mind not to use Rock Salt on your walkways, because of the horrible residue you'll get. Instead, use a Calcium Chloride product. It's a bit more expensive but well worth it.**
Winter savings – 3rd Man Deal
Did you know that during this time of the year, you can get our special deal on a third man to join our two men movers? Since local moving is charged by the hour, this can save you both time and money. We only offer this deal during the wintertime and for larger moves—if this does not make sense, please do not hesitate to contact us.
Indoor Storage
If you're looking for a place to store your storage, Men on the Move can help! We move you in and out of our indoor storage. For winter purposes, our secure storage is kept at 50 degrees. If you just need a temporary secure storage unit, we do that as well! Let us help you keep your personal items secured and safe this season.
We're Here to Help
Men on the Move is a local company. We care about our customers and strive to exceed expectations. Give us a call at 734-744-9547 if you are looking to move this winter in the residential area. Rain, sleet or snow, we'll move you.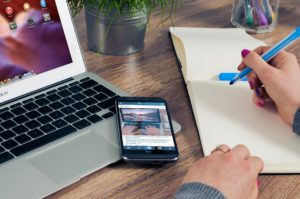 2018 is here! At Men on the Move, we have been helping people all over Metro Detroit planning their early 2018 moves. Waiting until after the holidays to move was smart as you probably avoided a lot of stress. But moving in 2018 can be even easier and less stressful if you pre-plan your move as well. When you have a professional moving company like Men on the Move to help you move, you know you're in good hands.
We have tips and tricks you can use on your next residential move or business relocation in 2018 and we're glad to share them with you. The best way to schedule a move in the 2018 new year is through planning and preparation. There is a lot you can do on your own first, contacting your local professional moving company should be one of them. Yes, we will be happy to give you a quote, but will also give you solid advice on how to schedule a move.
Easy Things to Do When You Schedule A Move
Check your schedule
If you have a firm date on your move-in day, give yourself enough time to schedule your move out. You need to plan for the time it'll take too only pack and move but also to settle into your new home. If the timing between moving into your new place and moving out of your old place overlaps, pre-planning your move will be especially important. Make sure your new home or apartment will be ready for when you need to move or if you need in-between moving storage, Men on the Move can help.
We also have handy timelines to help you move right here on our website. Planning and giving yourself enough time to pack will be crucial for a stress-free move.
Book A Mover in Advance  
The best tip we can offer: Hire a professional moving company to make your move a breeze. Relying on friends to help your move is a risk, but we're reliable. We show up on time and ready to work around your schedule. When you plan your move with Men on the Move you can trust you'll have a courteous and professional experience. Scheduling your move in advance ensures that your move-in date will happen on time and on schedule. 
Account for the Weather
With how unpredictable the weather is you should account for everything and anything. If you're moving in January or February you may have to deal with snow and ice. Making sure your walkways are safe for movers and cleared of snow are key. Having salted sidewalks will help your movers stay safe and keep you on schedule. Rain or Sleet? Make sure any couches are covered, and sensitive materials are protected from the elements. Plan for any kind of weather and you won't be caught off guard.
Need to budget for your move? We'll give you a free quote and help you schedule a move. Fill out our free quote form and get ready to move!