At Men on the Move, we take our customer service very seriously. Also, we are always looking to provide the best customer service to all our customers. We strive to meet all our customer's expectations and needs. Men n the Move has been a proud member of Angie's List for many years now. In addition, Angie's List is the number one site in providing information about local businesses and service providers. Men on the Move was given the 2015 Super Service Award. It is given to companies that provide top notch service. In addition, we have received this award four straight years in a row.
2015 Angie's List Super Service Award
Award reflects company's consistently high level of customer service
MEN ON THE MOVE has earned the service industry's coveted Angie's List Super Service Award, reflecting an exemplary year of service provided to members of the local services marketplace and consumer review site in 2015. Also, we here at MEN ON THE MOVE strive to give our customers top-notch moving services. We are honored to have received this award for 4 straight years now and don't plan on stopping there. Our customers are like family and we treat them that way.
"Only about 5 percent of the moving and storage companies in the United States have performed so consistently well enough to earn our Super Service Award," said Angie's List Founder Angie Hicks. "It's a really high standard."
Angie's List Super Service Award 2015 winners have met strict eligibility requirements, which include an "A" rating in overall grade, recent grade, and review period grade; the company must be in good standing with Angie's List, pass a background check and abide by Angie's List operational guidelines.
Service company ratings are updated daily on Angie's List. Finally, companies are graded on an A through F scale in areas ranging from price to professionalism to punctuality.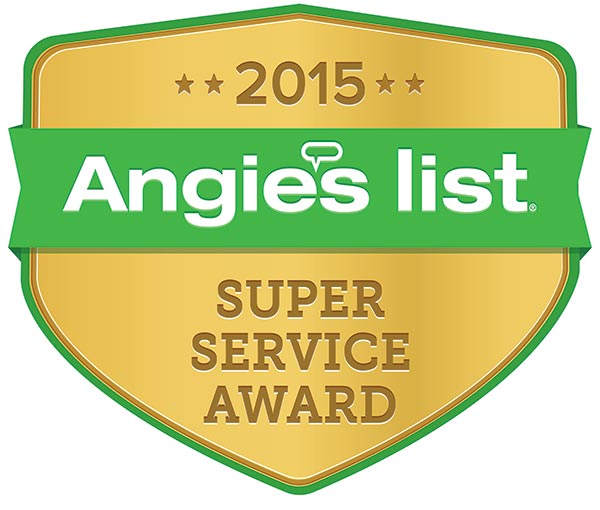 When moving locally or moving long distances, you may decide that you would like to hire a local moving company. Say you live in Plymouth, how do you go about selecting a moving company? Some may say that cost is extremely important to them, but there are many other things to look at. Moving rates are actually regulated by the State of Michigan.
By law, moving companies have to charge the same rate for moves over 40 miles within the State of Michigan. So if you are moving from Plymouth to Lansing MI, then it falls under that criteria. There are many moving scams out there, and it's worth repeating from time to time. A little due diligence will help you in avoiding moving scams in Michigan.
Moving Research For Avoiding Moving Scams
Once you have found a company that offers moving services within your budget, it is time to start doing your research. Here are some great ways to get started: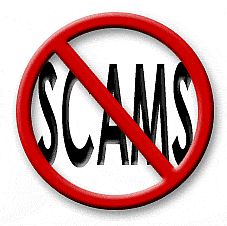 Searching
Searching online is a great place to start as you can find reviews or testimonials from customers. Being able to read about other people's experiences will give you an idea on the quality of services the company has to offer. Also looking up the company on BBB.org will allow you to see if they are BBB accredited as well as any complaints that have been filed against their company. The Internet provides many sources when it comes to finding out information about moving companies in Michigan.
Speak
Speak to the owner or manager of the company if you are hesitant about whether it is an actual company or not. Ask questions regarding the company's insurance policies, history, as well as license information. You can verify a moving company's license through your local regulatory office. If you are still skeptical, make a trip to the moving company's office. If the owner is hesitant about speaking with you, answering your questions, or allowing you to come to the office, red flags should be going up.
Verify
Verify information that has been provided to you through your conversations with both the employees and the owner. Once again you can verify license information through your local regulatory office. Check the previous year's phone book to see if they are listed (a new company may not be listed).
It is important to cover all of the bases when ensuring that a moving company is reputable. The last thing that you would want is for two guys to load up an unmarked truck, and take off with all of your belongings while you are waiting for them to arrive at your new home. Unfortunately, as many residents are searching for the cheapest prices rather than a quality moving company, it does happen.
Looks
Looks can be deceiving even when you find them online with a nice professional website. Having an office or building with a fleet of trucks doesn't guarantee that you are dealing with a Quality Mover, but in conjunction with the other research, it does speak to the legitimacy, longevity, and dependability of them. Compare this to a mover with a truck working out of their house that has a temporary helper. There are many addresses for businesses on the Internet that point to empty lots, so do a street view or as mentioned before, a drive by.
Let us answer any questions you may have about Men on the Move, contact us today. We will help guide you through the moving process and ensure that you have the highest quality affordable move in Michigan.
For a full 10 step guide on how to find a trustworthy moving company in Michigan Click here.