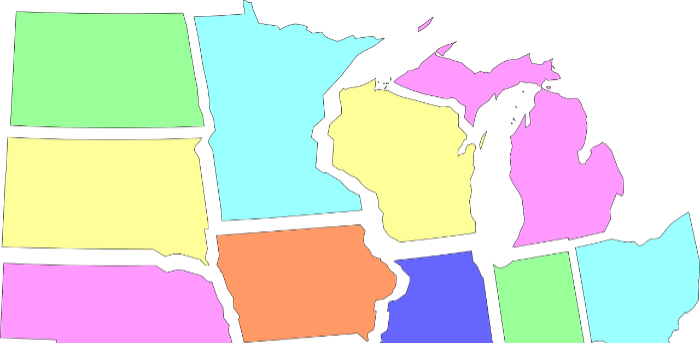 Men on The Move offers interstate moving between the Tri-State area. Michigan's tri-state area consists of Michigan, Ohio, and Indiana. We will also move to other surrounding tri-state areas. A tri-state area is where three states either meet at one point (a tripoint) or are in the proximity of each other. Other close tri-state areas are Illinois, Indiana and Kentucky and Iowa, Minnesota, and South Dakota.
Interstate Moving Available
Moving to another state can be a stressful time. By hiring an insured and qualified mover such as Men on the Move can help reduce the stress. When it comes to filling out the quote form make sure to be as detailed as possible. Also, the more accurate you are on your quote the more accurate we can be for a quote. A long distance move is dependent on the weight of the items and the cost of fuel.
In addition, we consider all these factors in our reasonable quotes.  No matter if you are removing to Indiana, Wisconsin, or Illinois we can move you.  In addition, we provide a set moving date and can help you every step of the way. If you need storage or moving supplies we have them as well. With extensive experience at moving and long history of satisfied customers, Men on the Move is the best choice when moving out of state.
Work and life sometimes call for an out of state move, make sure to have the right moving company behind you. At Men on the MOve, we have moved families all over this great country. From North Carolina to Texas we have moved many great families.
The distance doesn't bother us! We are here to move you to any tri-state area around! Finally, contact Men on the Move today for all your interstate moving needs. Call our Livonia office at (734) 744-9547 or contact us now for more information!
---