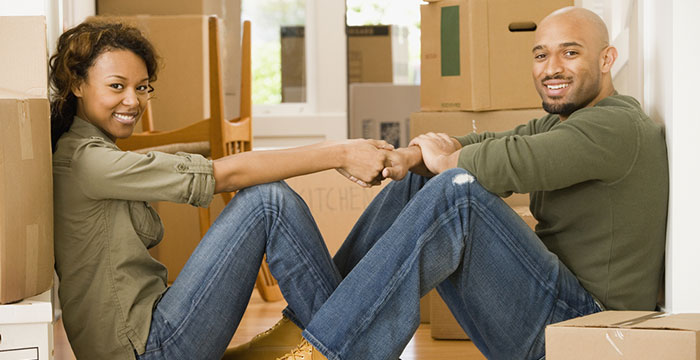 What is the difference between an affordable move and pricey move? In most cases, the difference is all in how you plan for your moving day. Your movers here at Men on the Move are just like any Michigan moving company. Also, we are more than capable of providing a full-service move. If you'd rather not lift a finger your moving crew can surely pack your entire household up. We can also box up smaller items, wrapping furniture and provide every bit of labor necessary to complete your move.
However; the cost of a truly full-service move is naturally going to be more expensive. Most people prefer to pay as little as possible when hiring movers. If this describes you then you should do your part to ensure the least costly bill.
Saving Money Is Easy With Men on the Move
For a local move, the relocation service provider you hire is most likely charging you by the hour. Therefore; the cost of your move is directly related to how long your movers spend on the job. There are plenty of tasks that you can do prior to your moving day. This will enable your local area professional movers to quickly complete the job you need them to do. If you pack all of your moving boxes on your own, this will save time.
You can even streamline the job by consolidating furniture. Also, anything else going on the moving truck to a designated room close to the front door of your home. If your movers need only collect items from one room in the house, the path between your household items and their truck is short and simple which makes for extremely quick execution of the task at hand.
Professional Movers
Saving money on your move is sure to be a goal when you need relocation services. Unfortunately, many people go about achieving this goal the wrong way and suffer the consequences. There are many differences between a professional moving company like Men on the Move and a "rogue mover." Professional movers like Men on the Move with skilled full-time employees will always charge more per hour than a rogue company which hires temps or day laborers to work your move.
However; by going with the cheapest per hour rates, you'll receive service which is low in quality and often very costly when all is said and done. The unprofessional workers that a rogue mover will dispatch to your home are not capable of keeping your furniture safe, nor are they motivated to finish your move quickly. Accident prone workers who drag their feet to charge you as much as possible are not ideal for an individual who wants to save money on his or her move!
Adequate preparation for your moving day is best complimented by hiring licensed professional area movers. Professional movers may charge more per hour than rogue moving companies, but at the end of the day, your move will have been completed quickly and carefully. Quickness in a moving company ensures that your cost won't increase due to time spent on the job, and carefulness ensures that you won't have to pay to replace any broken furniture after your movers have finished the job! Finally, Men on the Move are licensed and accredited by the Better Business Bureau.