There is so much to do when planning a move to or from the Plymouth, Michigan area. You have to figure out which items you're going to keep or which you'll throw away. Also, deal with transferring schools if you have children. Also go through the process of changing doctors, dentists, or delivery services if you are moving a great distance. So when it comes to trusting moving companies in Plymouth, Michigan to transfer your belongings, why not take the stress out of at least one ordeal and hire Men on the Move?
You don't have to sacrifice moving safely for moving timely or efficiently (or vice versa) with Men on the Move. This is because our moving experts are known for excelling at both! Just check out all the positive testimonials we have received from satisfied customers. Know that when choosing movers in Plymouth, Michigan, we can't be beaten.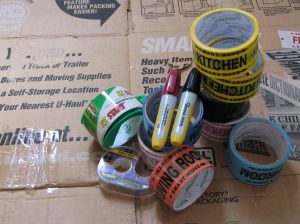 We only hire employees who have plenty of experience in the moving industry. They're not temporary employees, either. The friendly movers we hire have made a career out of moving residents in and out of Plymouth, MI. They also have experience moving one person, entire families, senior citizens, or even commercial businesses to or from Plymouth, Mich.
Whether you are planning a nearby in-state move from Plymouth, MI to Canton, Michigan or are preparing to move out of state, there are no Plymouth Michigan moving companies better suited to get you where you need to go.
By filling out one of our free moving quote forms we can tell you exactly what you're looking at price wise, then once the move is booked we will immediately send you a confirmation notice so you can verify the conditions and items on the contract before moving day.
The Benefit of Using Men on the Move to Move To Plymouth
Some movers in Plymouth, Michigan don't make going above and beyond a priority. But at Men on the Move, we do everything in our power to make the customer happy. We even offer packing supplies or climate controlled storage if you need to keep your belongings at a certain temperature. Contact us today with any questions or concerns you have about moving to Plymouth or hiring professional movers, we look forward to hearing from you!