Who is a trusted moving company in Michigan that can move your family moving across Ohio state lines, safe and sound? If this is a question that has been swirling around in your head for a while now, then we have the answer.
The local Michigan movers at Men on the Move are a trusted, reliable moving company based out of Westland or Ann Arbor, MI. We are an experienced long distance moving company. In addition, we are ready to roll our trucks out to your home and move you to Indiana or Ohio.
What makes us the best out of the state moving company in Michigan? You can check out some of the things our customers have told us over the years:
We deliver your items to your new residence the same day or day after loading
Men on the Move only hires experienced, permanent workers who are always respectful
Own and operate our own fleet of moving trucks
Men on the Move gives you exclusive use of our truck so that your furniture will arrive at your new address faster
FREE in home estimates and moving quotes
We have 23 years of moving experience and have earned numerous awards over the years
Moving Across Ohio to Michigan
As flexible out of state or long distance movers, we haven't seen a job we didn't like. Emergency moves don't bother us a bit, nor do the sometimes harsh weather conditions of Fort Wayne, Indiana or Cincinnati, Ohio. While other Ohio or Indiana moving companies sometimes cancel or postpone a move due to factors like these, we are busy upholding our reputation as reliable, trustworthy out of state movers, so we won't back off of a commitment.
We want you to contact us and make your concerns heard.  Also, we are not just robots who come in, move your belongings, get in our trucks and roll out. We actually listen to our customers and their concerns. We strive to exceed expectations, so let us know your schedule, your budget, and what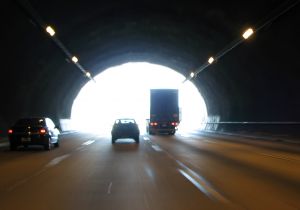 we can do to protect your most coveted items during the move. We'll listen, and we'll serve you the best that we can.
Customers, we also invite you to be as hands-on during the moving process as you'd prefer. We're the moving experts but of course, no one knows your own belongings and personal items like you do. If you'd like, we'll take care of your out of state move to OH or IL 100%. But you're more than welcome to help us out.
The benefits of having the high-quality Tri-State movers handle your out of state relocation are seemingly endless. The size of the move doesn't matter to us; there is no small job we overlook and there is also no major job we take lightly. Finally, we make it a habit of executing consistently great for moving across Ohio or Indiana state lines, and satisfying our customers while doing it!