When your family expands and outgrows your current home, it's time to start thinking about family moving in Novi, Michigan. After all, that kind of expansion is just a natural part of life. Maybe you started off in a one-bedroom apartment that was totally appropriate for you at the time. But once you have a kid, or two, or three, you'll find that you start running out of room fast!
The home you started a family in may not always be the home you want to raise a family in. Factors like schooling, neighborhoods, and desire for a bigger backyard can very well come into play. So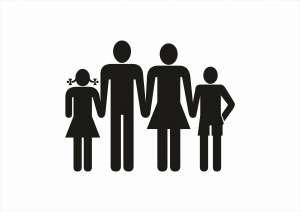 when you consider professionally moving your family in Novi, Michigan, why not give us a ring?
It's not a problem for the experienced MI family movers at Men on the Move to get you moved. From heavy-duty furniture such as bed sets and entertainment centers to the fine, more delicate items like fine china or ceramic figurines, we've moved it all, and successfully too. We are fully trained, fully insured, and fully bonded.
Family Moving and Steps To Prepare in Novi
We take the uneasiness out of the equation that is moving your family members' items, whether you are planning a move from Novi, MI to Taylor, MI or into Metro Detroit. We even have experience moving pets and would like to offer tips on how to prepare your pets for a move. Some dogs and cats can really struggle with a move, so don't count them out as part of your moving family!
Sometimes, a move to or from Novi, Michigan isn't done by choice. Sometimes we get transferred from our jobs and the situation happens very abruptly. Your kids may have a hard time moving away from their friends, their classmates, and their favorite parks and nearby hangout spots. So that's where comforting your children when you get ready to move with kids becomes important.
At Men on the Move, we want you to know that you can count on us. We do our jobs the right way, the first time – and with a smile on while we do it! Contact your professional Michigan movers today if you are considering family moving in Novi or surrounding MI cities. Finally, we are the best movers in Novi!