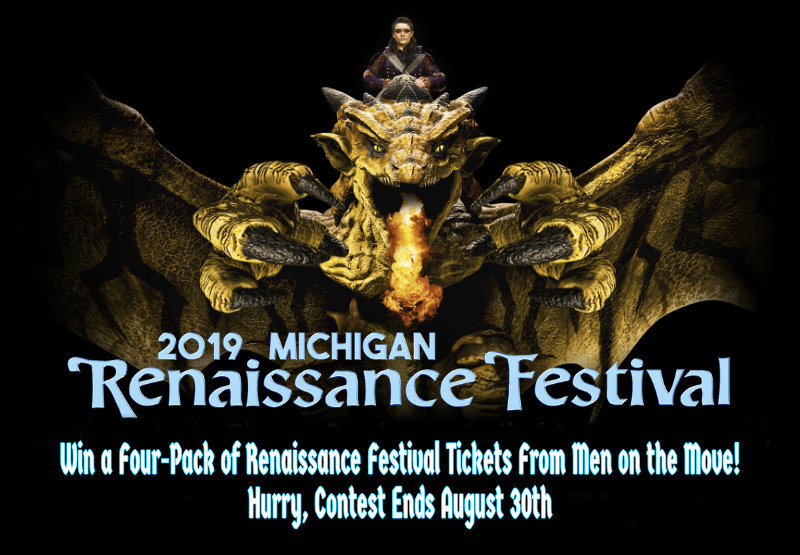 With summer winding down, one of the first big events besides Lions preseason is the 2019 Renaissance Festival. Looking for a great time for the full family? Come on over to The Michigan Renaissance Festival! From the amazing acts to the distinguishing food, there is bound to be something for everyone in your family. Whether it be shopping, eating eccentric foods, watching and participating in special events, or even just dressing up in medieval attire, your day will be filled with fun!
Things to do at The Michigan Renaissance Festival
There are so many fun things to do here. Interested in shopping? There are so many one-of-a-kind shops to browse in with your family. Shop for handmade jewelry and then look for some matching fantasy apparel! From the caricature and portrait stands to the leatherworks shop, there is a bit of everything for everyone! Wondering what other stores are in the marketplace? 
If you're an adventurous eater, then the annual Michigan Renaissance Festival will probably be your favorite place! There's very unique food that you can only find here. This includes; Turkey Drumsticks, Scotch Eggs, Cheesecake on a Stick, Spicy Maple Bacon on a Stick, and much more! Embrace your medieval heritage and pig-out at one of the food stands present throughout the festival!
Along with medieval shops and food are special events and acts. People from all over the country come to the Michigan Renaissance Festival to watch the horse jousting events, attend the Masque Ball, Compete in the archery competitions, and drink all you can in the Pig N' Swig. There is nothing boring about walking through the well-known Hawk Walk and then to the Feast of Fantasy Buffet. 
If you are interested in getting four free tickets, enter the contest run by Men On The Move! You can enter here through this link. Also,  feel free to contact us for more information. We can't wait to hear from you!
It finally feels like summer, and here at Men on the Move, we know our busy season is kicking into full gear. Around this time of year, there are lots of awesome thing happening in and around Detroit, and we have our eye on a few we wanted to tell you about. For those of you looking to buy a new house or move there are plenty of real estate events happening in and around Detroit! Here are a few that we'd think you'd like!
Events Happening Around The Greater Detroit Area
First Time Homeowners Classes and Seminars
Want to buy your first home but don't know where to start? Here are a few classes around the greater Southeastern Michigan area that can help you prepare for homeownership:
Free First Time Home Buyers Class: 
When: Thu, June 7, 2018 ,  6:30 PM – 8:30 PM EDT
Where:
Wayne Community College
21000 Northline Rd, Taylor, MI 48180
Taylor, MI 48180
---
Here is a lecture that talks about the ins and outs of avoiding bidding wars when purchasing a new home
When: Thu, May 10, 2018 7:00 PM – 8:30 PM EDT
Where:
Fresh Start Homes Michigan
1074 East Avon Road
Rochester Hills, MI 48307
Want more real estate classes, events, meetups, and networking opportunities? Here is a link to a list of upcoming events happening around Detroit.
No matter where you are in your home search, remember the company that can help make your move easier. We here at Men on the Move can help move you anywhere in the state of Michigan. We've moved college kids, families, businesses, elderly, and more all over Michigan with no problem! We're a trusted and reliable local moving company that can help your next long distance move! Get a free quote from our website here;
Nonrelestate Related Events Happening Around Detroit:
Motorcity Comic Con: 
When: May 18th – 20th
Where: 46100 Grand River Ave, Novi, MI 48374
Celebrating everything comic book and nerd related. The Motorcity comic con is the place to go when you want to get your nerd on. Here is a link to their website, so grab your favorite costume, bring your kids, and enjoy the celebration of everything comic related!
Detroit Zoo Events:
The Detroit Zoo has lots of curated events and happenings going on all summer. From their Mother's day brunch to Dinosaur exhibits, the Detroit Zoo has it all. Check out their list of events going on and get your self out to the zoo!
Tiger's Baseball 
Nothing beats a Tiger's game during the summer. So make it a family tradition and get out to the ballpark. Here is a link to all their games so you can pick out a game that you can attend.
DCFC 
It's finally soccer season here in Detroit and the locally owned grassroots Detroit City Football Club are already off to a great season. Want to check out what all the hype is about? Here is a link to their website and matches happening all summer long.
MetroTimes List Of Summer Events: 
Get a full list of all the concerts, art exhibits, and local events happening in Detroit on the MetroTimes website. They have a large comprehensive list of all the happenings going on in your neck of the woods. Check it out and get yourself out of the house!
So you've finally moved into your new place and are all settled in. What better way to celebrate your new home ownership than with a housewarming party! Having a housewarming party is a great way to introduce yourself to the neighborhood and show off your new residence to friends and family. Need a few good housewarming party ideas that won't break the bank? We here at Men on the Move have a few ideas for your housewarming party ideas on a budget! Here are a few tips and tricks that'll make your housewarming party amazing.
Tips and Tricks For Throwing A Housewarming
Different types of parties-
Some people like to have an open house style party, others like to do a dinner party style. The number guests you want to host will determine what type of housewarming party you'll have. For a large number of guests, we recommend an open house style.
Keep Track Of Who Came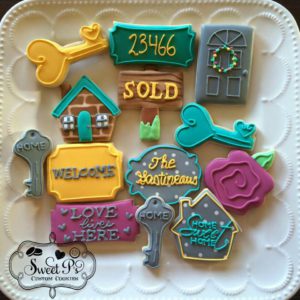 Having a guest book is not only a great way to know who showed up, but also gives you a chance to collect names and addresses of friends and family members. If you have gifts it'll also help you when mailing thank you cards.
Feeding Your guests-
The best food for a housewarming party is easy to make, low maintenance, and food you like yourself. The classic appetizers, finger foods, and premade items will make your day less stressful and more fun! For the main dish consider what can feed more at a low cost. Foods like hamburgers and hotdogs, build your own sandwich or taco bar, or make your party a potluck!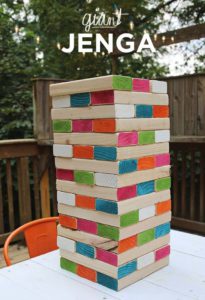 Entertaining Your Guests
Nothing says "new home fun" like outdoor yard games set up a good old-fashioned corn hole or giant Jenga. Board games, card games, and even video games will make a nice way to entertain your guests!
Ultimately having a housewarming party is about having a good time. Remember not to stress out too much about it, because friends and family will understand.  
Remeber, if you need a moving company that'll make your new house into a home, call Men on the Move. We'll move you into your new place easily and efficiently! Click here for a free quote. 
Our movers are going to where the people are moving, and Royal Oak, MI seems to be the place to move recently! Upon moving many customers from other cities in Southeast Michigan like; Livonia, Dearborn, and Ann Arbor to the city of Royal Oak, we decided to see what all the hype was about.
Downtown Royal Oak has more to offer than the average downtown it has over 5 miles of downtown to walk around. Over 70 restaurants like; Andiamo, Bostone Brewery and Red Fox English Pub with an outside patio and fireplaces to enjoy.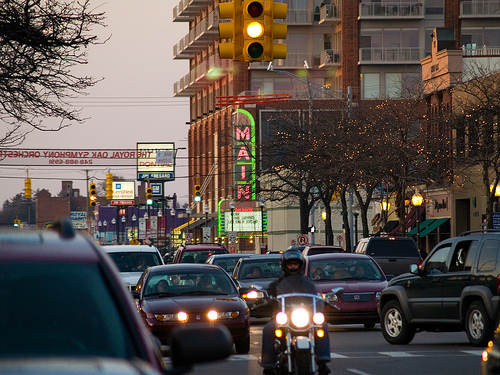 Along with amazing restaurants, our movers have told us people are moving there for much more; They enjoy Royal Oak's great meeting places like Goldfish Tea or some wide branded coffee places like Starbucks and Caribou coffee or for some frozen yogurt at Sweet Earth. There's not much to miss in this city; Brewery's, Clubs and Bars, Comedy Clubs, Theatres, Study spots, Parks, Pet friendly patios, stores and much more.
We have been moving singles and families to this area, featuring over 85 boutiques, salons, and retail shops, the downtown never ends. Not to mention the fun concerts, festivals, and events the Downtown Royal Oak holds.
When moving into the neighborhoods in the City of Royal Oak, home buyers or renters look at many other aspects the city has to offer. It is extremely pet-friendly, with 50 parks for the community to enjoy. It is conveniently located around many freeways; the population shows a very diverse mix of people, age groups, incomes and homes that attract all types of home buyers.
With all these amenities people that are already living in Royal Oak don't want to move out of it, but maybe their lease is over or they want to move closer to a downtown loft or farther for more of a neighborhood feel and bigger house to accommodate them. But all are still close enough to walk downtown. We move it all even if you're in the city and want to move to another location in the city. We are experienced with people moving within cities or from very large cities and very small hometowns to popular downtown areas like Royal Oak. Please contact us and see how we can help you during your move to a downtown area like this!
Make sure your calendar is clear of engagements, except for one, Saturday, Sept. 24.
That's when the city of Westland and the Westland Chamber of Commerce will sponsor a new event sure to please those who love good music, food and drinks.
Blues Brews & BBQ will be held from 11 a.m. to 6 p.m. on the grounds of Westland City Hall, 36601 Ford, west of Wayne Road.
The event will feature some of the best BBQ around, great blues bands — Front Street Blues Band from noon to 1:40 p.m., The Boa Constrictors 2-3:40 p.m. and The Alligators 4-6 p.m. — a wide variety of Michigan-brewed craft beers, a car show and a kid zone.
Bring the whole family to enjoy the day. For updates, check the city's website and Facebook page.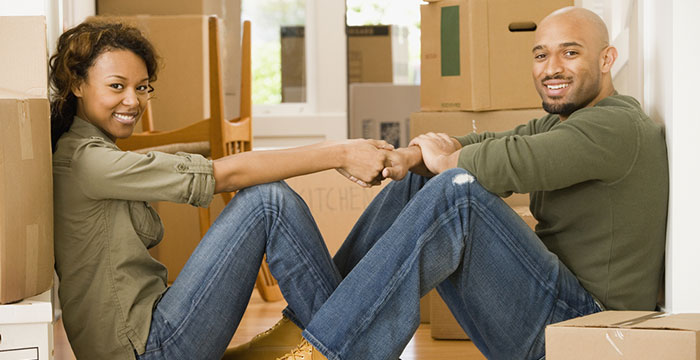 What is the difference between an affordable move and pricey move? In most cases, the difference is all in how you plan for your moving day. Your movers here at Men on the Move are just like any Michigan moving company. Also, we are more than capable of providing a full-service move. If you'd rather not lift a finger your moving crew can surely pack your entire household up. We can also box up smaller items, wrapping furniture and provide every bit of labor necessary to complete your move.
However; the cost of a truly full-service move is naturally going to be more expensive. Most people prefer to pay as little as possible when hiring movers. If this describes you then you should do your part to ensure the least costly bill.
Saving Money Is Easy With Men on the Move
For a local move, the relocation service provider you hire is most likely charging you by the hour. Therefore; the cost of your move is directly related to how long your movers spend on the job. There are plenty of tasks that you can do prior to your moving day. This will enable your local area professional movers to quickly complete the job you need them to do. If you pack all of your moving boxes on your own, this will save time.
You can even streamline the job by consolidating furniture. Also, anything else going on the moving truck to a designated room close to the front door of your home. If your movers need only collect items from one room in the house, the path between your household items and their truck is short and simple which makes for extremely quick execution of the task at hand.
Professional Movers
Saving money on your move is sure to be a goal when you need relocation services. Unfortunately, many people go about achieving this goal the wrong way and suffer the consequences. There are many differences between a professional moving company like Men on the Move and a "rogue mover." Professional movers like Men on the Move with skilled full-time employees will always charge more per hour than a rogue company which hires temps or day laborers to work your move.
However; by going with the cheapest per hour rates, you'll receive service which is low in quality and often very costly when all is said and done. The unprofessional workers that a rogue mover will dispatch to your home are not capable of keeping your furniture safe, nor are they motivated to finish your move quickly. Accident prone workers who drag their feet to charge you as much as possible are not ideal for an individual who wants to save money on his or her move!
Adequate preparation for your moving day is best complimented by hiring licensed professional area movers. Professional movers may charge more per hour than rogue moving companies, but at the end of the day, your move will have been completed quickly and carefully. Quickness in a moving company ensures that your cost won't increase due to time spent on the job, and carefulness ensures that you won't have to pay to replace any broken furniture after your movers have finished the job! Finally, Men on the Move are licensed and accredited by the Better Business Bureau.