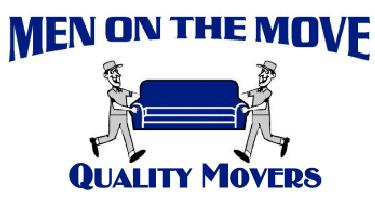 Michigan Movers - Men on the Move is a local Michigan based, fully insured moving company, employing caring movers, specializing in local or long distance moves for commercial, residental and apartments. Free quotes and estimates online. Any size move welcome.
If you are searching for a moving company in the metro Detroit area, then you need to see
Michigan Movers - Men on the move. Following is just some of the reasons for you to check us out:
All around moving company
Apartment relocation services
Available to serve you7 days
Careful and caring movers
Commercial moving services
Company owner activly involed in business
Emergency and short notice moves
Free moving hints and tips
Free moving quotes and estimates
Licensed and fully insured movers
Local SE Michigan or long distance moves
Low hourly and long distance rates
Moving boxes for sale
Offices in Ann Arbor, Taylor and Westland, Michigan
Professional movers and packers
Residential moving services
Seniors discounts
When you're moving across town or out of state, check with us for all of your moving needs www.michiganmovers.com!