We are moving all over Southeast Michigan! And our customers, friends, and hopefully soon to be customers are seeing us! We have been doing a contest the past couple weeks; find us, take a picture and tag us on Facebook  each week to be entered for a $50.00 gas card! Moving people all over Michigan and to other states has been a great advantage for all of us!
Update Contest Has Ended.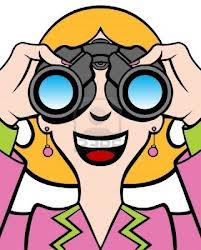 Our last winner for taking a picture of our moving trucks is from South Lyon Michigan, though she saw our truck moving in Westland. We want to thank Sandy from South Lyon and the great city's near her like New Hudson. We have been moving people all around the area of our Great Lakes. Last week we were in Commerce Twp. Michigan moving a customer to New Hudson (Lyon Twp). When you don't live or work in the not so far cities that surround you here in Michigan you don't always realize what this great state has to offer. While we were in New Hudson our customers were telling us how great their realtor was and what they are excited for around their new home. Just a bit away from the city with lots of trees and golf greens, that's what they are looking forward to.
Whether you like city life like Royal Oak, Ann Arbor, Downtown Detroit, or prefer small towns like Milford, Commerce, South Lyon or Plymouth Michigan. We are moving customers all over, customers are finding us, snapping pictures, and we are enjoying the ride! If you have any questions about where, how or what your moving CALL MEN ON THE MOVE TODAY at (734) 744-9547 or get a free quote!!! We will make this the easiest, safe and great experience move you've ever had!